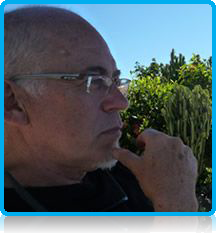 Wittenborg welcomes Professor Peter Burns to Apeldoorn. Professor Burns is teaching the module Globalisation, Society and Culture on the Master of Science programme International Event Management.
The Master in International Event Management (MSc), offered in partnership with the University of Brighton (UK), requires an open, critical and inquiring mindset for the social-scientific and applied study of events and management. Read more...
Biography
Peter joined the School of Service Management in 2000 as Professor of International Tourism and Development and founding Director of Centre for Tourism Policy Studies (CENTOPS). He is an Academician of the UK Academy of Social Sciences and has a significant international reputation as an applied social scientist in the field of sustainable tourism planning, management and development.
As well as authoring numerous papers and edited books on sustainable tourism, he has conducted tourism planning and research projects for a number of international bodies including, the World Bank, United Nations World Tourism Organisation, the European Union, UNESCO, and the United Nations Development Programme. Peter's work has taken him to some thirty countries including the most demanding political and social environments. He is presently policy advisor to the World Travel and Tourism Council (WTTC) on sustainability and climate change issues and a judge for the Global Tourism for Tomorrow Awards. He is vice chair of the Association for Tourism in Higher Education (ATHE) and member of the ESRC College of Reviewers.
WUP 26/09/12
Source: http://www.brighton.ac.uk/sasm/about-us/contacting-staff/academic-staff