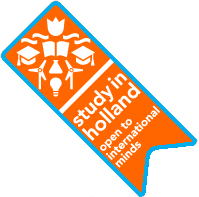 The Orange Tulip Scholarship Programme is offered by a number of Dutch Neso Offices around the world, and WUAS offers Fee Waiver Scholarships for students in China and in Indonesia. Yesterday, Neso Beijing announced the opening of applications for the Chinese OTS Scholarship programme, through their link http://otsapply.nesochina.org/OTS_Stu/
WUAS offers the following OTS Scholarships to Chinese students:
2 Scholarships of 5.000 euro each for the final year International Business Administration (IBA) programmes and 6 scholarships of 7.500 euro each for the MSc programmes, (Master of International Management in Hospitality, Tourism or International Event Management)
More details on the OTS Scholarship Fund can be found at www.wittenborg.eu/ots.htm
WUAS offers OTS Scholarship funds to students from China and students from Indonesia, together with the Nuffic Neso Offices there.
---
The OTS Scholarship Fund to Chinese Students is offered through the Debbie Kuang Memorial Scholarship Fund
For Information on OTS China please see www.wittenborg.eu/ots-china.htm
---
The OTS Scholarship Fund to Indonesian Students is offered in partnership with the City of Apeldoorn to commemorate the special relationship between Apeldoorn and Indonesia.
For Information on OTS Indonesia please see www.wittenborg.eu/ots-indonesia.htm
WUP 9/12/2013