WUAS has welcomed over 90 students, representing over 20 different nationalities for Block 2 in the 2019-20 academic year.
Wittenborg's multi-entrance system means that another intake of students has started their programme in 2019, at the main campus in Apeldoorn, in Amsterdam and in Munich! Although classes started Monday, 21 October, our new students were already invited for Introduction Week to get them accustomed to the Wittenborg academic programme, alongside orientating them in terms of country, city and campus.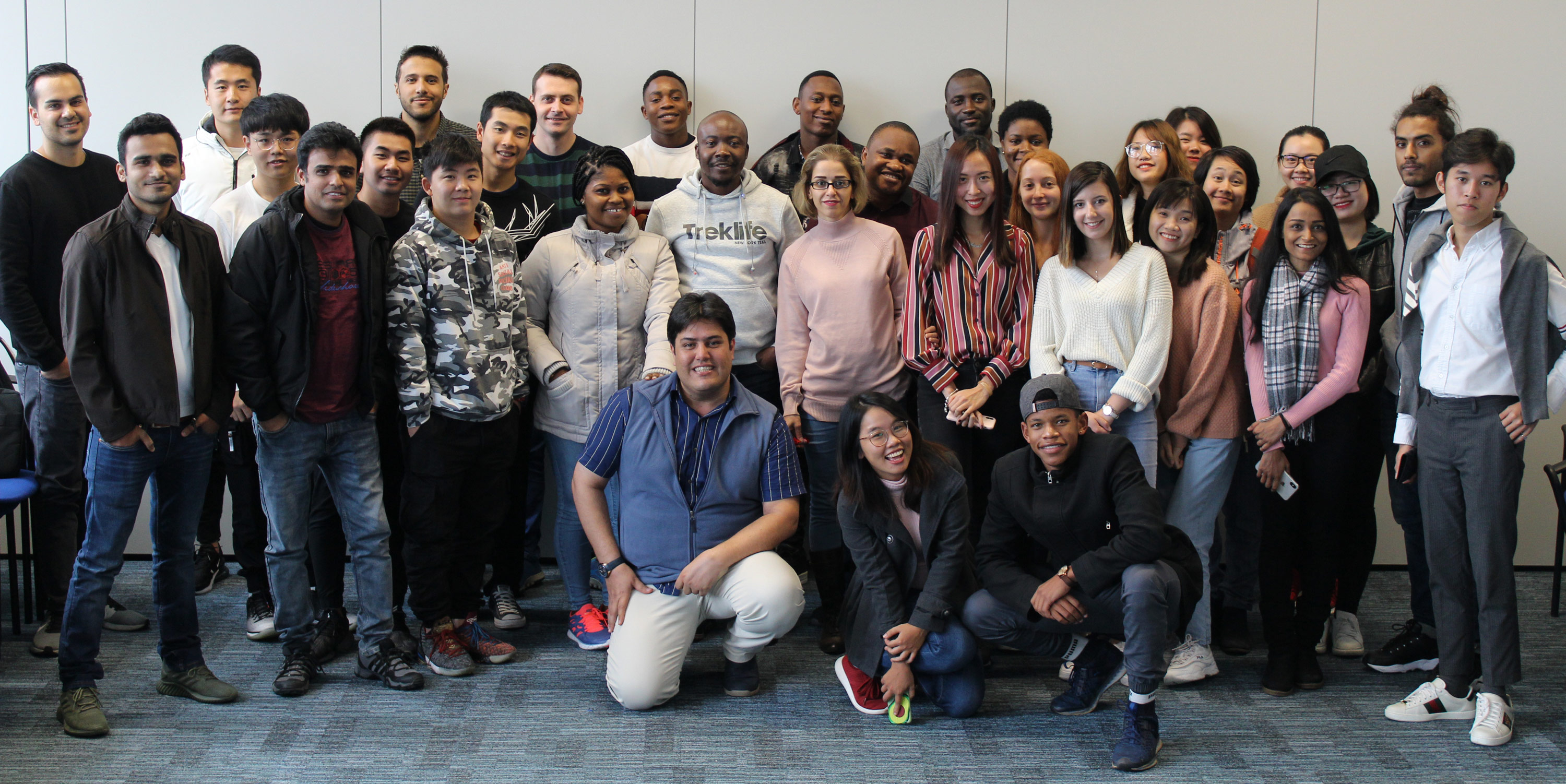 The new intake comprises both bachelor's and master's degree students, most of whom will be studying at our main campus in Apeldoorn. Overall, the most popular undergraduate programmes this intake turn out to be the IBA in Hospitality Management and the IBA in Economics and Management.
Over 20 Nationalities
During an informal lunch, the group was given a warm welcome by the staff. According to Wittenborg staff, the new intake is a group of polite and well-behaved students who hail from places as diverse as Vietnam, Nigeria, UK, Zimbabwe, China, Morocco, India, Thailand, Cameroon, Rwanda, Turkey, Kazakhstan, India, Iran, Pakistan, Nepal, Belgium, Portugal, Ukraine, the Netherlands and Brazil.
Munich
This October, In Munich, Wittenborg's new campus at New European College in Germany, around 25 students were the first to start the bachelor programme in international business, with around 20 students starting a foundation programme there. Watch the video!
New Students
Among this October's intake there is at least one chef, Taoufik El Jemli, born in Morocco, who has worked in several 5-star restaurants, like Marriot and Sheraton. After working as a private chef for Etihad first-class passengers, he now wants to attain a bachelor's in Tourism Management. According to Taoufik, he preferred Europe to the US, and Wittenborg is a well- reputed university. Taoufik says, "My bachelor degree in Tourism will help me in the kitchen as well." Taoufik has not only been a chef, but also a boxer and bike racer, and has loved cooking since childhood. He says his obsession with cooking from early on was what inspired him originally to study at culinary school.
We also welcome student Sercan Ertan from Turkey, who aims to work at Wittenborg after completing his MBA in Education. Sercan fell in love with Europe when he came as a tourist, and since then he has been planning to do a master's degree here. While looking for a good university in Europe, he found out about Wittenborg. Sercan says, "I like learning languages, and now I am also planning to learn Dutch." Apart from being a primary and secondary school teacher, he is also an HSC trainer with proficiency in English, French and basic Georgian.
WUP 22/10/2019
by Sonia Rahman
©WUAS Press