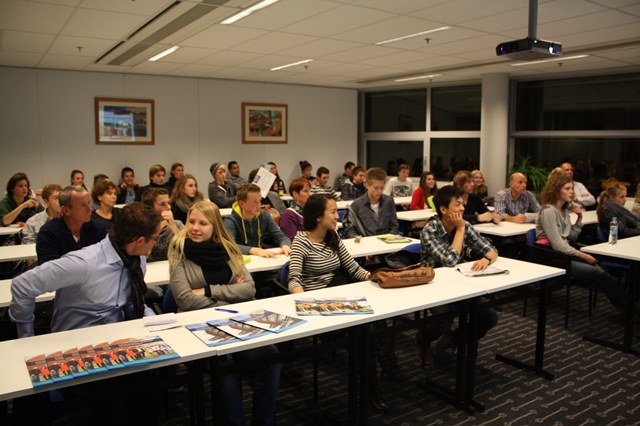 Full classrooms at Wittenborg watching presentations at Wittenborg's Open Evening at the Next Level event held within the campus building. Next Level (so called NXTLVL) is the region's largest education fair, held once a year and attracts students from the local area to come and discuss their future study possibilities with universities and programmes of their choice.
Visiting students were able to meet with faculty, current students and student support staff, and get a good impression of the school!
If you missed our open evening at Next Level please feel free to contact us to make an appointment to follow and Experience Wittenborg Day, or just come in for a discussion about your possibilities! Please Contact Us!