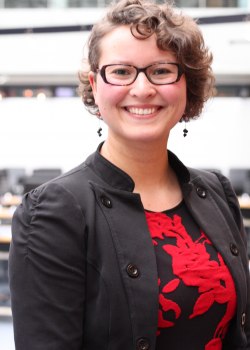 Wittenborg in Thailand on 15 November for Dutch Placement Days
Wittenborg in Thailand on 15 November for Dutch Placement Days
Nuffic has recently announced plans to close its NESO office in Thailand after 10 years of operating there. The Bangkok office is one of the Nuffic's biggest and has played an important role in the region of Southeast Asia. It will officially close its doors on 31 December 2018.
WUAS currently has four Thai students – with two studying at its headquarters in Apeldoorn and another two at Wittenborg Amsterdam. Wittenborg senior admissions manager, Florian Oosterberg, will join the Dutch Placement Day in Bangkok on 15 November 2018. This is organised jointly by NESO Thailand and NESO Indonesia, to promote studying at Wittenborg and in the Netherlands.
NESO stands for Netherlands Education Support Offices. "Dutch institutions of higher education know by now how to find their way in the Thai education market. For the past 5 years, an average of 160 Thai students have followed programmes in the Netherlands," a statement on the Nuffic website reads.
"Given the resources available to us, we have to look carefully at the value we derive from the different offices," said Han Dommers, Manager Student Mobility. NESO Thailand will finalise all outstanding matters by the end of the year. As from 2019, NESO Indonesia will take over support for the Thai Holland Alumni Network.
WUP 25/10/2018
by James Wittenborg
©WUAS Press