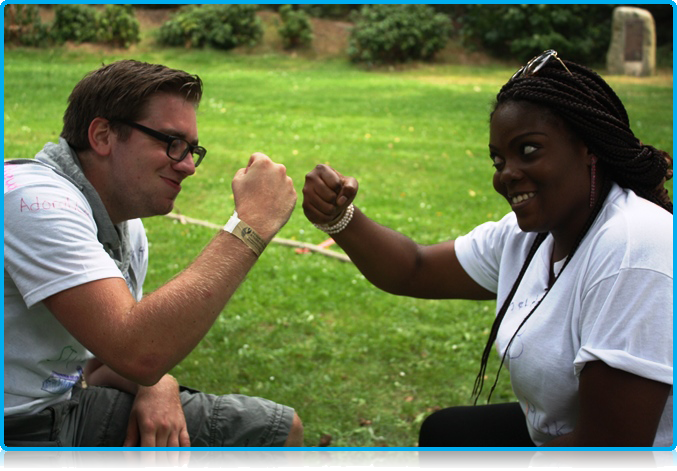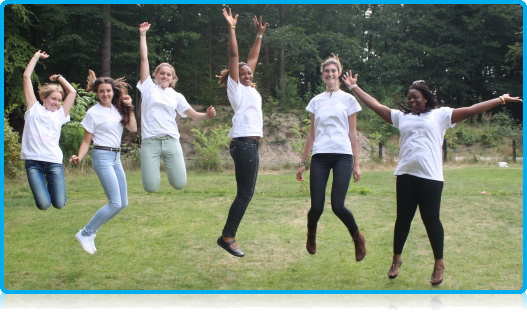 Wittenborg students were part of a group of about 60 who took part in the activities that went on from dusk to dawn, from the swimming pool to the bar. After the opening ceremony students were given a tour of their new city. After all, this will now be their home away from home.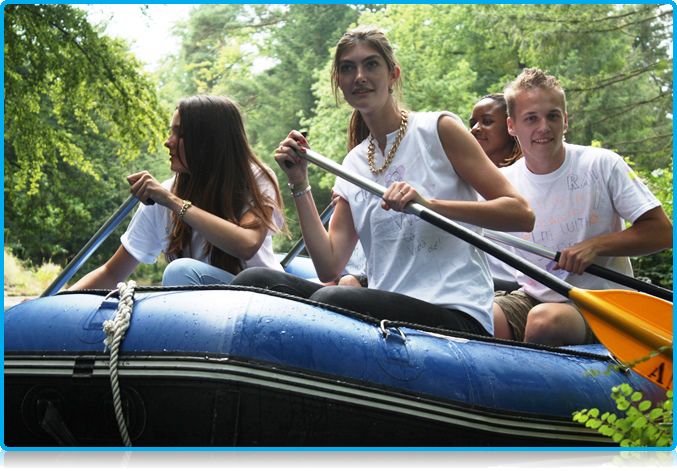 Then it was off to Boschbad, a large swimming and recreation centre in the Apeldoorn region, for a leisurely lunch and some fun games, including rope- pulling and rubber-boat sailing.
After freshening up and dinner, everyone was off for a night of bar-hopping around Apeldoorn.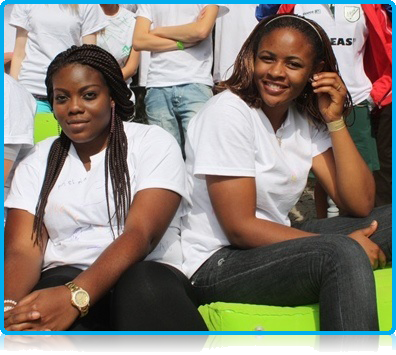 The project manager of What's Apeldoorn, Tim Aberson, said that he felt the day had been a huge success. "Officially it's the first time that an official student day was organized by us, but we hope to make this an annual event from here on."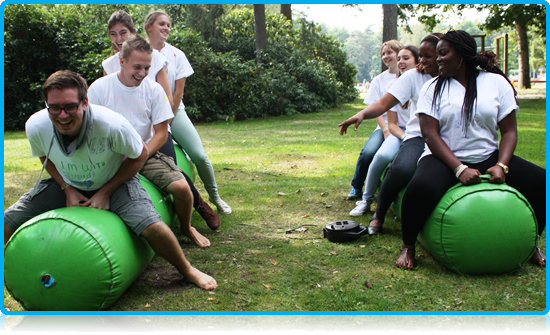 Besides Wittenborg, there were also students from the Aventus College of Further Education and the Theological University in Apeldoorn, as well as from Saxion University of Applied Sciences.
According to Aberson they wanted to give new students a real taste of the city and the whole event took four months of planning. "I think next time we will start already a year ahead and make it even better."
WUP 2/9/2013
by Anesca Smith
©WUAS Press
Anesca Smith is a Final Year IBA Hospitality Management student and has been employed as a writer for Wittenborg since May this year. Anesca is a journalist, writing for newspapers in her native South Africa, however is looking forward to working in the hospitality industry. Find out more at http://anescasmith.com/