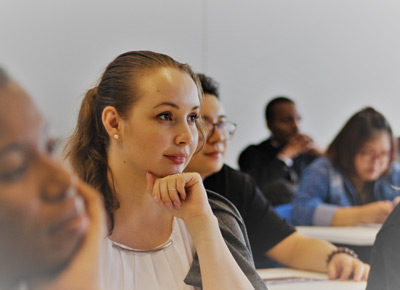 New student intake at WUAS rose by 15% this year.
"It is one of our most diverse group of students so far," said Wittenborg registrar, Santosh Aryal. The new students are from at least 24 different countries: France, Zimbabwe, Italy, Romania, St Martin, Syria, Greece, Venezuela, Indonesia, Finland, Nigeria, the Netherlands, Ghana, Belarus, Pakistan, Korea, India, China, Nepal, Kenya, Ukraine, Russia, Vietnam and Iran.
The diversity among them once again proves Wittenborg's status as one of the most international institutes of higher education in the Netherlands. Aryal said the university also gained two "new" nationalities – from Finland and Belarus – meaning it is the first time students from these countries are studying at Wittenborg.
"We are happy with the growth and especially with the high level of diversity. The admissions team worked hard throughout the summer and we are pleased with the results," Aryal said.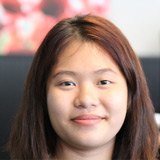 One of the new students from Vietnam, Bui Hoang Minh Thu, said that so far the Netherlands has "exceeded" her expectations: "I am overwhelmed by how friendly people have been. I chose the Netherlands because of its international environment, the fact that its degrees are recognised widely abroad, and the education is very affordable." She will be doing an IBA in Marketing & Communication.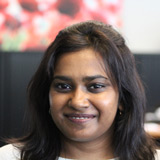 Abigail Samuel from India said one of the reasons she chose Wittenborg is because it is located in a small city. "Not many distractions! I came to Holland to pursue my dream: doing a degree in Tourism Management."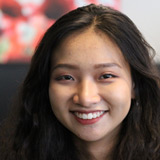 Luong Tue Phuong Nghi, also from Vietnam, said she chose Holland because she likes the country. "I love tulips! People are super-friendly." She will do an IBA in Marketing & Communication.
On Wednesday, many of the new students attended Introduction Day activities at Wittenborg's campus in Apeldoorn. They were welcomed by Aryal who provided information about being an international student in the Netherlands and at Wittenborg.
After lunch they were addressed by Wittenborg's work placement officer, Adrianne Jonquière-Breure, about internship possibilities and procedures at Wittenborg, and setting up professional platform profiles like LinkedIn. Thereafter, it was time for various sessions on academic procedures, the role of tutors and a tour of Wittenborg's two facilities in Apeldoorn.
WUP 02/09/2017
by Anesca Smith
©WUAS Press