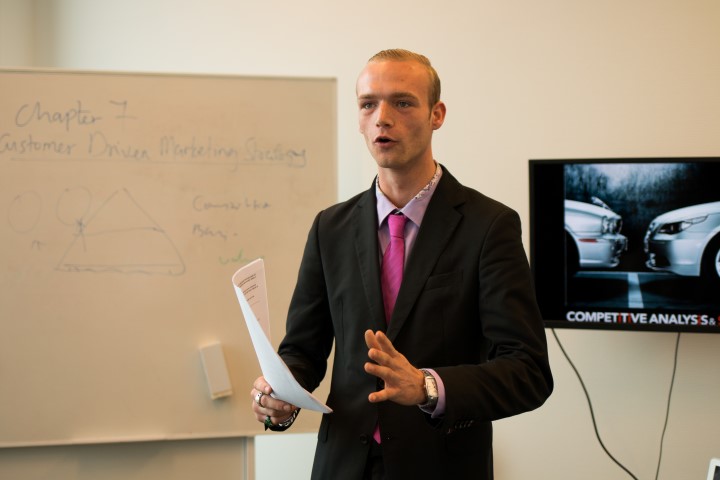 WUAS is to offer a bachelor's of science in business together with its partner of the University of Brighton at its Amsterdam campus.
The bachelor of science (BSc) will be part of a double degree program which allows students to gain both the Dutch BBA degree 'International Business Administration in Entrepreneurship' and a UK BSC in business the program will be taught by lecturers from both institutes.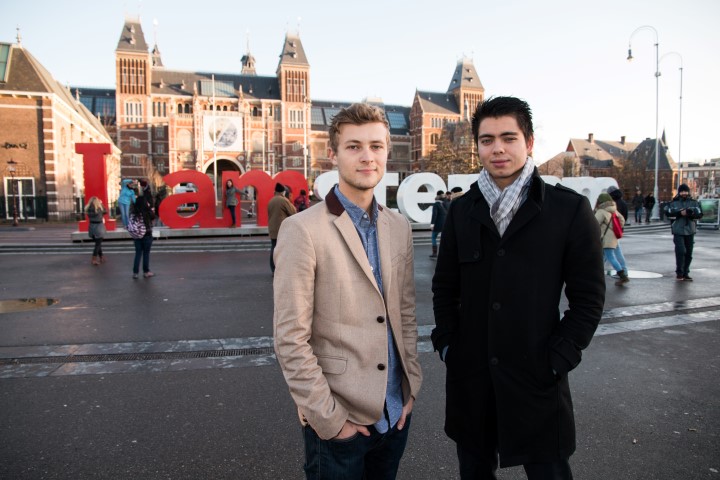 The BSc top-up programme will comprise of a number of elective modules allowing students to choose subjects to reflect their entrepreneurial ambitions, and will be offered in both the
three-year 'Fast Track' version and the four year variant, more normal at universities of applied sciences in the Netherlands.
The combined BSc and EBA Final Years' have been approved and validated recently by a panel from the University of Brighton and WUAS' Education Board.
Some highlights of the EBA program include the 'apprentice' project weeks - six weeks in the first year and six weeks in the second year - in which students are encouraged to emulate the famous BBC television programme 'the apprentice' . During these project weeks, students are formed into teams and given competitive business tasks that will improve and increase their entrepreneurial skills and aptitude.
The teams are given an entrepreneurial task, at the start of the week, for instance they are asked to 'to set up a company cleaning people's cars' (as in the TV programme) or, as has recently been the case, they are given an assignment for a aid-development organisation , aimed at trying to attract as much investment through crowdfunding as possible for a project in Kenya. Students worked throughout the week on their task on the project and the end of the week they present their ideas and their findings, and what the investment opportunities and results were that they had achieved.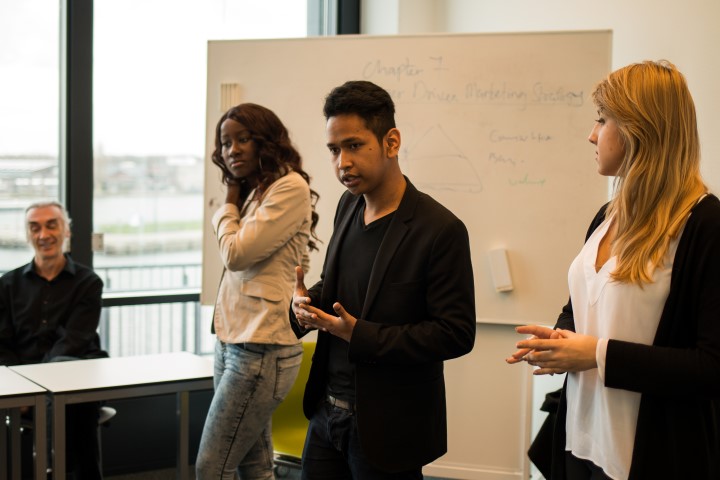 In this EBA programme there are also two opportunities for students to write a business plan and actually attempt to carry out their business plan. The first opportunity is a simulated business plan in which the students show and demonstrate that they can think of a concept and put it down on paper in a way that would attract investors.
Later, in this double degree business programme, the students are asked to complete a module called Business Plan Execution in which the students actually try to carry out their business plans, under the supervision and guidance of Wittenborg university lecturers.
WUP 15/6/2015
by WUP