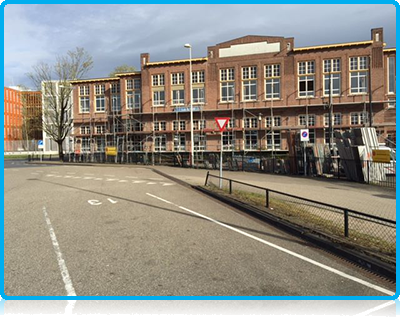 Contractors have started renovation and building work on the new WUAS campus building at the Spoorstraat 23 - where the new Postgraduate and Research centre will be situated.
The building work has already seen the former primary school building being stripped and having various walls removed. The renovation, carried out by Wittenborg in partnership with the City of Apeldoorn and financial support from the Province of Gelderland will cost just under a million Euro, and will enable Wittenborg to offer its Master classes in state of the art surroundings, within a hundred year old city monument. The school is to be restored in a way that it resembles its heritage, however with all the mod-cons!
Wittenborg plans to offer its Master of Science programmes, in International Hospitality Management, International Event Management and Tourism at the Spoorstraat location as from October 2015, as well as its MBA programme.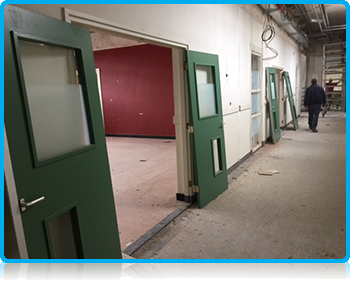 The location will also host the new library / media centre, from where the Research Centre will also operate.
Wittenborg's complete admissions team and student registrar's office will move to the Spoorstraat in the winter term, providing more space for the programme management team and teaching staff at the Aventus building.
It is also hoped that all undergraduate examinations will take place at the Spoorstraat, making use of the large multi-functional room at the first floor.
WUP 23/4/2015