The Netherlands once again boasts the 4th highest number of top universities in the world!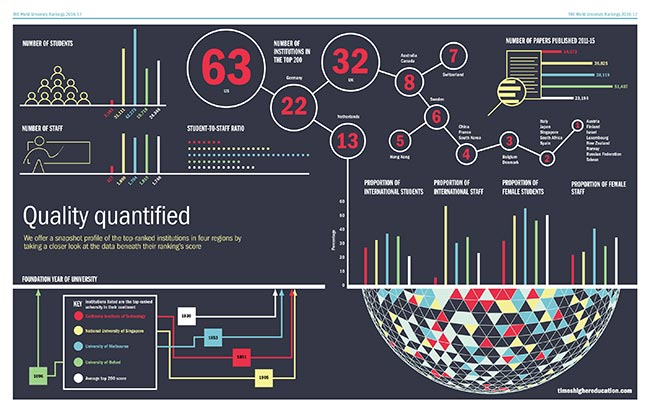 The British education weekly, The Times Higher Education (THE) has just released its Top 200 university rankings for 2016-2017.
The Netherlands has 13 institutions in the Top 200, up from 12 last year. The country is only surpassed by the US (63), the UK (32) and Germany (22). Meanwhile, Oxford University has become the first British institute to top the THE in the table's 12-year history, knocking five-times leader the California Institute of Technology off its top spot.
The publication writes: "Studying in the Netherlands is becoming more and more popular among international students, partly because of the ample choice of world-leading Dutch universities that teach in English. As more and more international students choose to study at a top Dutch university, the number of degrees taught in English has increased."
The chairman of the Association for Dutch Universities (VSNU) said in a statement: "This is a world class performance that we are very proud of."
VSNU warns, however, that Holland shouldn't take its good position in the rankings for granted. "Growing investment in education and research in Asia will lead to a rise of Asian universities in the rankings, while universities in Western Europe will drop."
WUP 28/9/2016
by Anesca Smith
©WUAS Press