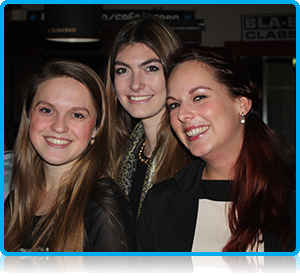 Prospective students who have missed the September-deadline for admission to WUAS's undergraduate programmes need not to fear - there are still two (Bachelor / Undergraduate) entry dates possible in 2014! The next intakes are 13 October and 1 December 2014. Thanks to Wittenborg's unique block-system, it is possible for undergraduate students to start and graduate six times a year.
Master
Please also note there is also still opportunity to apply for this year's postgraduate/ MSc degree programme as it will only commence in October. For
Wittenborg's three MSc programmes (MSc in International Hospitality Management, MSc in International Event Management and MSc in International Tourism Management) October is currently the only start possible. That applies to both full-time and part-time students.
However, Wittenborg's new I-MBA programme that was recently accredited, will start in February 2015 and September 2015.
All Wittenborg's programmes are offered entirely in English. For International and Dutch students who wish to have an international study experience it offers an ideal environment. Its management, academics, teaching and support staff have diverse backgrounds and currently represent more than 12 countries, whilst its student body represents more than 50 countries and cultures.
International students who do not live in the European Union (EU) must apply 6-8 weeks before the entry date of choice. Students living in the EU must apply 2-4 weeks before the entry date of choice.
The good news is, in case your application has not reached the admission team before the deadline or still being processed, it will automatically be changed into application for enrollment for the next block, unless you desire otherwise.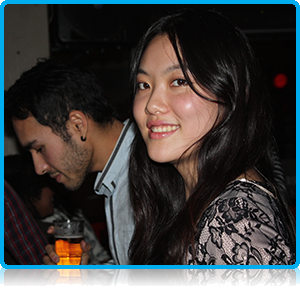 The undegraduate programmes offered this year at WUAS are:
The School of Hospitality & Tourism:
IBA (Bachelor) Hospitality Management
The double degree programme in International Hospitality Management (IBA + EuroBA) – offered with the University of Brighton.
The School of Business:
IBA (Bachelor) Information Management
IBA (Bachelor) International Trade
IBA (Bachelor) Economics & Management
IBA (Bachelor) Real Estate Management
IBA (Bachelor) Financial Services
IBA (Bachelor) Hospitality Management
IBA (Bachelor) Entrepreneurship
IBA (Bachelor) Marketing and Communication
The half-year Pre-Master programme starts in February and March 2015 while it is possible to do the Preparation/Foundation Programme in Block 1 (September), Block 2 (October), Block 3 (December), Block 5 (February), Block 6 (March) and Block 7 (May).
For more information on the programme of your choice, please visit http://
http://www.wittenborg.eu/choose-your-programme.htm
or contacts us at admission@wittenborg.eu
WUP 31/8/2014