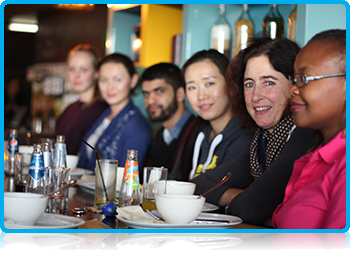 WUAS this week welcomed its latest cohort of Master of Science students taking part in a two-day introduction course before starting officially with their degree programme on Thursday. Wittenborg's MSc-degree programmes in Hospitality, Tourism and Event Management are offered in partnership with the University of Brighton in the UK.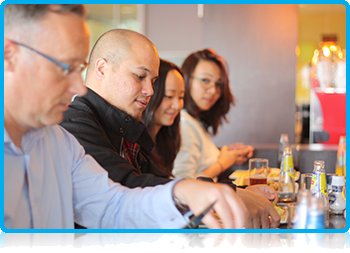 This year there are seven new students who will follow the Master of Science in Event Management programme and six who will do a Master of Science in Hospitality Management. The students come from around the world - from respectively Indonesia, China, Vietnam, Russia, the Netherlands, Hungary, Nepal, Pakistan and Iran. Dutch student, Wilco Camp, will follow the programme on a part-time basis, combining his work at Stenden University with his Master studies.
On Tuesday, the students were welcomed by Wittenborg director, Peter Birdsall, and Wittenborg lecturers Karin Pelle and Esther Gitonga. Birdsall said "offering a joint-delivery academic programme with a University in the UK - transnational eduation - in effect 'imported' to the Netherlands and also have that university joint-manage the programme is very rare."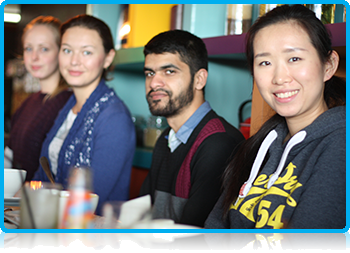 "In fact, the (Dutch) government is very interested in what we are doing here as they wish to encourage Dutch universities to take their own programmes abroad." He also said Wittenborg is looking forward to getting feedback from students about the programme.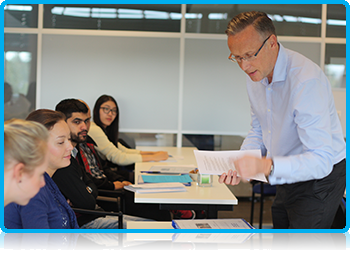 Later a general introduction of the MSc programmes was provided by Chris Dutton, Brighton University's Deputy Head of School of Sport & Service Management:
Dutton explained that the University of Brighton rarely forms partnerships with other universities abroad, but they were impressed by the work done at Wittenborg. He also warned that the full-time MSc programme is "very challenging" but hugely rewarding. "You will feel proud the day you graduate," Dutton said.
Today Chris Dutton will gave an introduction to the MSc students on the learning resources available and their use.
WUP 8/10/2014
©WUAS Press
by Anesca Smith