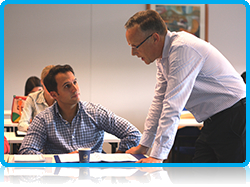 The MSc programmes International Hospitality Management, International Event Management and International Tourism Management started at Wittenborg in Apeldoorn last week, with a two day induction followed by the first modules.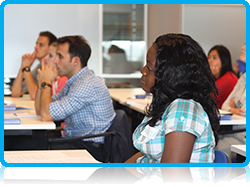 The 22 Master students across the three programmes come from 14 different countries, making this the most international group of students ever to have followed the MSc degrees at WUAS. Students representing The Netherlands, Germany, France, Indonesia, Kenya, China, Nigeria, Rwanda, Greece, Brazil, Cameroon, Macedonia, Pakistan and Georgia are following the Master in 1 year Full Time or Two Years Part Time.
All Master students follow a series of core modules together and then their specific subject modules depending on their specialization. Currently the most popular specialization is the Master in Event Management, followed by the Master Hospitality Management and then MSc International Tourism Management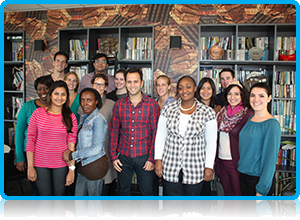 Successful graduates will be awarded the MSc of International Hospitality Management, MSc International Event Management or MSc International Tourism Management by the University of Brighton and a Postgraduate Diploma (PGDip) by WUAS.
WUP 15/9/2013
©WUAS Press