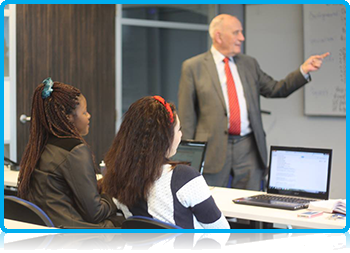 WUP 17/2/2014 – A Master degree in Tourism, trends for the future – As WUAS's Master of Science degree in International Tourism, offered jointly with the University of Brighton, WUP looks at the current trends in international tourism.
For the past 60 years, the number of international tourists has grown from a few million to more than a billion, according to the United Nations' World Tourism Organization and it shows no sign of slowing down in the next few decades.
Offering a Master of Science degree in Tourism Management, WUAS are training the next batch of managers, consultants and entrepreneurs of the tourism industry.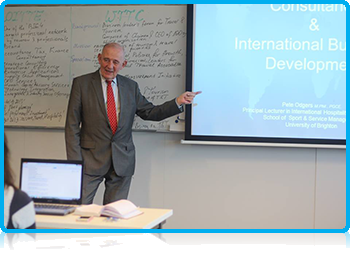 What are the trends that will shape our travel choices in the immediate future?
Tourism and destination marketing experts like Chris Fair, president of Resonance Consultancy, have offered some interesting insights on this question on their their website.
Watch out for the Millennials!
According to Fair millennials - 18 to 30 year olds - are a much more ethnically diverse group than previous generations and thus more interested in international travel. Other characteristics include:
• beingmoreinterestedinurbanentertainmentthanthepleasuresofresorts
• are more likely to pursue favorite interests or adventure • more inclined to travel with friends in groups
Unstoppable Elders
Seniors are the world's most wealthiest and demanding citizens.
• They favor rest and relaxation when making decisions about travel and holiday.
• Word of mouth is an important source of information for them
• They favor off-peak travel
• Security is an important part of their travel plans and they show higher levels of
frustration.
The Chinese are coming!
China surpassed the US and Germany in 2012 as the largest source of outbound tourists. TripAdvisor reported last year the top ten destinations for Chinese tourists are:
1. Hong Kong
2. Phuket (Thailand)
3. Taiwan
4. Bangkok
5. Paris
6. Dubai
7. Macau (China) 8. Seoul
9. Singapore
10. Bali
The rise of conspicuous leisure
Fair describes this group as those "signaling status through consumption of experience rather than material goods". They see social media as a key vehicle for sharing and communicating status. Their smart phone is their best friend!
Gay and on the go
Lesbian, Gay, Bisexual and Transgender spending on tourism is predicted to exceed $200 billion in 2014. LGBT tourists tend not to travel to unsupportive countries. Favorite destinations however include Sweden, France, Spain, the UK and New Zealand.
Source: www.resonanceco.com
WUAS offers a Master of Science degree in International Tourism Management – the next start is October 2014. For more details please see - http://www.wittenborg.eu/msc-international-tourism-management-full-time.htm