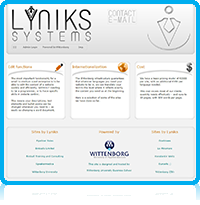 Lyniks Systems is a part of WUAS Network - the Entrepreneurship Incubator at Wittenborg, that supports students and staff in new ventures and projects. Lyniks Systems manages the front and backend of easy-to manage and cheap to start websites for medium and middle-sized companies and businesses, as well as supporting student start-up companies. Lyniks Systems started producing websites in the late 1990's and currently manages around 20 different sites, including WUAS, SpeakerMedica, BTC, and Pipeliner Sales.
Locally and Internationally, Small to Medium Sized Enterprises (SME - MKB Bedrijven in Dutch) can commission Lyniks Systems to create a turn-key website running on a easy-to-manage open source packaged system such as Drupal. Lyniks Systems delivers a complete website, that can be managed and edited by normal (non IT) staff in every office, for only 2000 euro.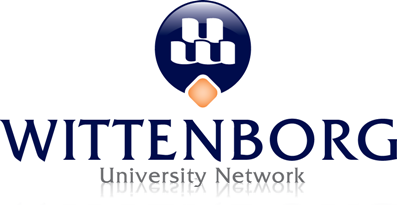 Lyniks Systems is part of WUAS Network, known as WiNet - a separate entity that stimulates students to start and run their own companies, either from within the curriculum of their degree programme or as a separate venture. In the new Entrepreneurship Bachelor programme, Entrepreneurial Business Administration, known as the EBA, students are asked to run 12 mini entrepreneurship project weeks, in the same style as can be seen on BBC television's "The Apprentice", and WiNet will play a key role in the commercial aspects of these project weeks. During the EBA students will start two ventures, the first in a controlled, simulated environment, with the second business plan being executed through WiNet as a commercial profit and loss venture.
Lyniks Systems will play an important role in supporting the EBA programme and its student's businesses and ventures, however at Wittenborg students following the Information Services and Marketing and Communication pathways have already been involved in the creation of venture based websites, and this will continue in the future.
According to Wittenborg's Webmaster Denis, '' The most important functionality for a small to medium sized enterprise is to be able to edit the content of a website quickly and efficiently, WITHOUT needing to be a programmer, or to have specific skills in website control.
This means your descriptions; text elements and bullet points can be changed whenever you need to – as easily as changing a word document."

WiNet also supports the University's developing Research Centre led by Professor Dr Teun Wolters. The Research Centre is currently involved in two European Projects in the fields of Energy Sustainability and Online Education.
WUP 13/4/2013