"Learn as Much Dutch as you can!" Chinese Graduate Advises International Students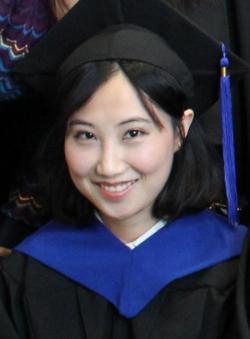 "Learn as much Dutch as quickly as you can!" says Chinese graduate, Meiqiong Piao, who recently obtained her IBA degree in Marketing and Communication from WUAS.
"It will help you find a part-time job or internship which, in turn, if you intend to stay in the Netherlands, is of immense value once you start applying for a full-time job." While studying, Meiqiong stayed in Deventer, close to Apeldoorn where Wittenborg is located. She intends to use her job search year (zoekjaar), afforded to all students graduating in the Netherlands, to find a job here.
She fully endorses the Netherlands as a study destination for international students. "I came here because it is an English-speaking country with a high quality education. She praised her tutor, senior lecturer Dr Saskia Harkema, as an "inspiration". "If it wasn't for her I would not have graduated on time."
While at Wittenborg Meiqiong also proved how determined she is. "My favourite module was Trademark and Branding. However, International Labour Relations was the hardest module for me. I took the exam four times!"
WUP 9/5/2016
by Anesca Smith
©WUAS Press