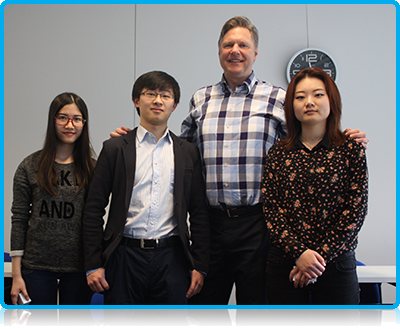 WUP 13/3/2015 - Korean Student Lands Internship after Project Week Presentation Impresses Company Manager
When Korean student, Jungmin Yu, prepared for her Project Week presentation on Friday, little did she know it would land her a possible internship.
Martin van der Have, sales & marketing manager at ABB Robotics, was in the audience when Jungmin did her presentation along with the rest of her group Friday morning at Wittenborg. He was so impressed with her presentation and thorough research into robotics and how to make people aware of its advantages, that he walked up to her afterwards and gave her his business card, inviting her to apply for an internship at the company.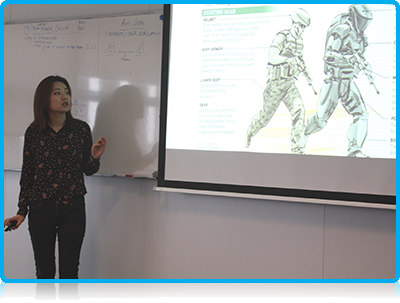 Two weeks ago Van der Have kicked off Block 5 Project Week with a fascinating lecture on the use of Robotics in industry.
Jungmin (also known as Erin) is a first-phase IBA student specializing in Marketing and Communication. She jumped from joy when her group – comprising of herself, Qiulei Du and Siya Huang – was announced as the best presentation of the day.
In total 4 groups from Phase 1 presented in the Block 5 and 5 groups from Phase 2. Students received valuable feedback from both Wittenborg's new Academic Dean, Dr Jacques Kaat, and lecturer Dr Alexander Bauer. Bauer said its important for group members to all participate in the Project Week presentations as it give them a chance to practice their presentation skills which is a valuable asset in the business world.
WUP 13/3/2015
©WUAS Press
by Anesca Smith