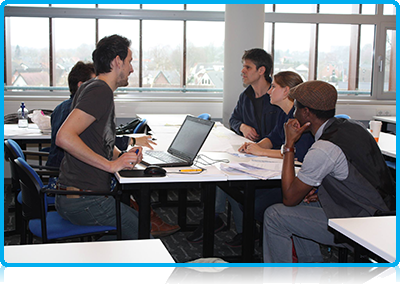 It's Official: - International students from a total of 13 countries will soon be exempted from taking an English language test prior to studying in the Netherlands - and more countries might be added to the list in the next five years. As of 1 August 2014 the National Code of Conduct for International Students will be amended to this effect. Until now, an English language test was compulsory for all foreign students.
Students from the following countries will no longer be required to take the test if they have attained an equivalent diploma in their own country:
Belgium
Denmark
Germany
Estonia
Finland
Hungary
Latvia
Luxembourg
Norway
Austria
Romania
Slovakia
Sweden
The Netherlands organization for international cooperation in higher education (Nuffic) made a list of countries where the level of English in its final exams were equal to that of level B1 of the Europees Referentiecentrum van de Talen.
Nuffic looked at a total of 27 countries, eventually slimming the list down to 13. The expert group who did the analysis were "pleasantly surprised" about the quality of English in these countries which in some cases even exceeded that in the Netherlands.
It is expected that a review of countries will be done in another five years. The team coordinator, Marlies Rexwinkel, said this will give them the opportunity to see how well students from the selected countries perform and whether more countries should be added to the list.
Institutes of higher education will still be permitted to subject international students to their own language requirements.
Students from the 14 countries wishing to check whether their diploma features on the list, can do so via the following link Download the diploma list (38.2 KB).
WUP 18/6/2014
©WUAS Press
by Anesca Smith