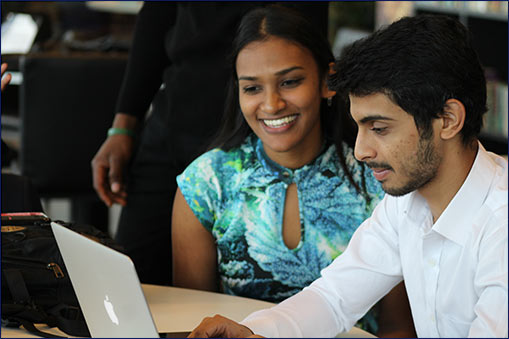 It is mainly the international student who will ensure the Netherlands maintains a robust growth in its student population in the next decade or so.
This is the forecast in a new study, which looks at the expected developments regarding student population and student accommodation for the next 8 years, the 2016 Landelijke Monitor Studentenhuisvesting. The study was published earlier this month.
It is expected that the number of international degree students will grow by 14% over the next 8 years, and the number of exchange students in the Netherlands by 19%. In contrast, the number of Dutch students is only predicted to rise by 4%.
In Apeldoorn, where WUAS is located, international students make up 8.5% of the city's total student population.
In the 2015-2016 academic year, there were 14,900 exchange students in the Netherlands and 61,300 international degree-seeking students – they represent respectively 2.2% and 9.2% of the total student population in the Netherlands. About 60% of all international students study at a university – significantly higher than their Dutch counterparts (37%).
Exchange students stay an average of 7 months in Holland, and about 60% of them do so thanks to an Erasmus scholarship. Most come from Spain, Germany, France, Italy and the UK.
According to the study, the number of international students has grown by between 6 – 10% annually the past 8 years, compared to an average of 3% growth among Dutch students.
WUP 19/10/2016
by Anesca Smith
©WUAS Press