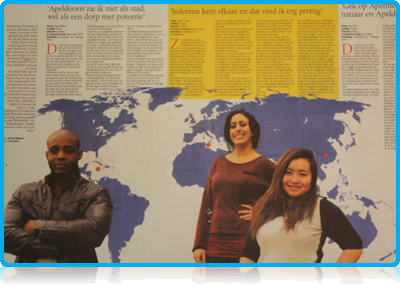 Wittenborg Students star in double page feature spread!
3 international students from the Economics & Management programme were interviewed by the regional newspaper "De Stentor", that published a full colour spread on Wednesday. Dante, Alison and Vivi were all given the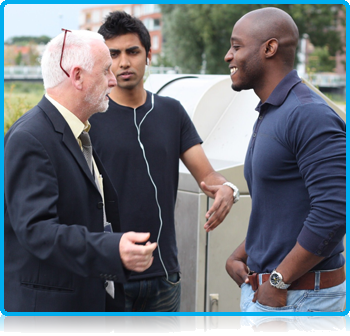 opportunity to talk about their experiences in Apeldoorn, what they thought of the town and what their plans were for the future.
"I don't see Apeldoorn as a city – more like a village!" - Dante Baker, from Jamaica, talked about starting his own business, and looking forward to returning home after graduation, to take over his father's business. He explained that although he is very business with his studies, and a company he has started with a friend, he manages to get out at weekends to enjoy the bars and cafes in the town centre. He adds, Apeldoorn (150 thousand inhabitants) is not really a city, but feels more like a village, when you're in the town!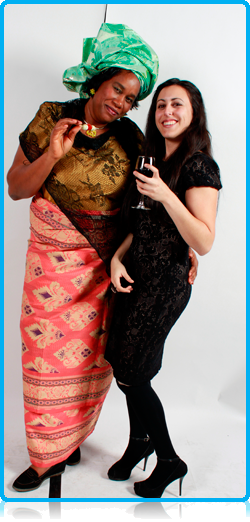 "Everyone in the neighborhood knows each other, and that makes me feel comfortable!" - Alison Vella, from Malta, lives in the Apeldoorn suburbs with her Maltese friend, and is planning to find work in Apeldoorn after she graduates later this year. She talks about the calm and relatively quiet environment that Apeldoorn has to offer, as compared to the really large student towns of Utrecht or Amsterdam for instance. Apeldoorn's environment offers a feeling of safety and friendliness. Alison currently works behind the bar in the Irish Pub, situated on the square known as the Caterplein.
"I love the Apenheul (Zoo for Apes), the surrounding nature and Apeldoorn" – Vivi Wu, from China, originally came to Wittenborg to study English after which she went on to start her Bachelor at the Amsterdam University of Applied Sciences – only to discover that she missed the personal contact with teachers that she received at Wittenborg, and return after a year. Since then she has been happily studying in Apeldoorn, and even gives Chinese lessons to a member of the Wittenborg Advisory Board, his wife and their friends! Vivi is a great nature lover and sees the green countryside around Apeldoorn as very attractive. She says that when her Mother came to visit, she was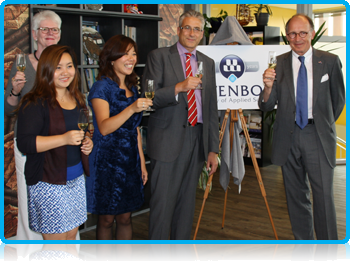 overwhelmed by the beauty of the countryside and the clean and fresh environment. Vivi is looking forward to graduating in February, after which she will find work in Apeldoorn. And then? "Of course after 10 years, once I need to care for my parents, I will return to China"
The Dutch article was written by budding young journalist Michel Nijdeken, intern at the newspaper, who is currently in his final phase as a student on the Bachelor in Journalism at Windesheim University of Applied Sciences in Zwolle.
WUP 23/11/12