Wittenborg alumnus, Alex Gu, has built a highly successful career in Hong Kong – testifying to the value multinational companies place on graduates who have an international education.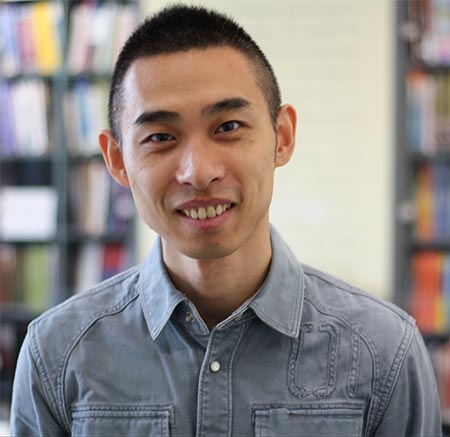 Gu, who was one of the first international students to graduate from WUAS, returned to the Netherlands this week for a visit to his alma mater.
He obtained his Bachelor degree in Business Administration from Wittenborg in 2005, when it was still situated in Deventer, and seemed pleasantly surprised at how much the university has since grown. He was particularly impressed with the new Spoorstraat building in Apeldoorn where he was welcomed by Wittenborg CEO, Maggie Feng.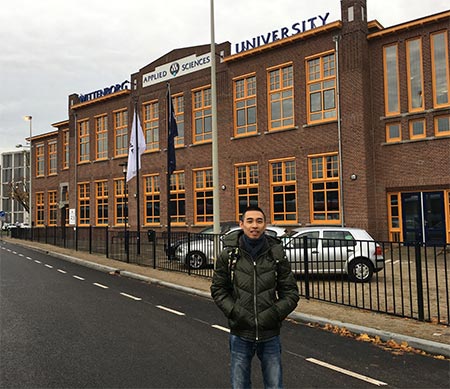 He currently works for the British ADM Group, one of the largest independent marketing services businesses in the world. Before that he worked for an international trading company Li & Fung as a product developer.
Gu has many fond memories of the Netherlands and even contemplates a return, citing the high quality of life the Dutch enjoy. "People are friendly and I really like the lifestyle – lots of space, barbeques, hot chocolate met slagroom (with whipped cream) and fishing."
Is there anything he did not like about Holland? "The Dutch eat a raw fish called haring (herring) – you tilt your head back and put it in your mouth. I really hated the taste of that fish in the beginning, but after trying it a few times I fell in love with it!"
Why did he decide to study in Holland. "Since I was a boy of about 7 years in Shanghai, I wanted to study abroad. I applied first to the UK, but the visa process was complicated, which is how I ended up in Holland."
According to Gu there is a lot of multinationals in Hong Kong, which is why international graduates are highly valued. "It definitely helped me in the job market. Multinationals usually want people with intercultural skills and experience in Europe."
WUP 18/11/2016
by Anesca Smith
©WUAS Press