Indonesian scholarships open for applications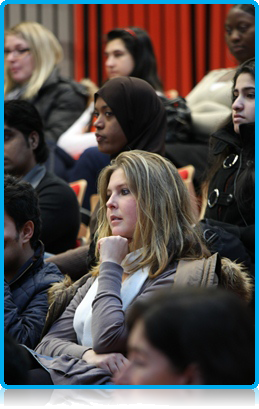 Neso Indonesia (Nuffic) has launched the 14th edition of StuNed and the third edition of the Orange Tulip Scholarship (OTS) for Indonesian students with the talent and ambition to study in the Netherlands. Wittenborg is please to be able to offer a number of fee waiver scholarships to students from Indonesia through the Orange Tulip Scholarship programme. The scholarships are 6 for the MSc (Master) programmes International Event Management, International Hospitality Management and International Tourism Management, and 2 for a Final Year International Business Administration programme specialised either in Hospitality Management, Tourism Management or Event Management.
Information on the Neso Website can be found at: http://www.nesoindonesia.or.id/beasiswa/orange-tulip-scholarship/skema-2014-2015/wittenborg-university-of-applied-sciences
Information about scholarships on Wittenborg's website can be found at: http://www.wittenborg.eu/wittenborg-financial-assistance.htm
From Nuffic:
Media attention
Since StuNed and the OTS programme focus on different target groups and have different objectives, Nuffic Neso Indonesia has organised two seperate press briefings in the past weeks.
It also issued a press release promoting studying in the Netherlands in general and the scholarship programmes in particular. The briefings and press release generated more than 20 articles in the Indonesian media.
Read jaringnews' article on StuNed (in Bahasa Indonesia)
Read jaringnews' article on OTS (in Bahasa Indonesia)
Read shnews' article on OTS (in Bahasa Indonesia)
StuNed 2014
StuNed (Studeren in Nederland) is a scholarship programme focusing on mid-career professionals who want to study in the Netherlands for a short course (deadline 1 March 2014) or a Master's programme (deadline 15 March 2014).
In 2013 close to 100 Indonesian students received a StuNed scholarship for a Master's programme and more than 50 for a short course.
The overall objective of the programme is to strengthen bilateral relations and institutional capacity in Indonesia. StuNed is funded by the Dutch Ministry of Foreign Affairs.
Building on success
After a successful OTS 2013, this year's edition promises to be even better. There are 22 different organisations who contribute to the Orange Tulip Scholarship 2014, including Dutch higher education institutions, Indonesian ministries and Dutch companies.
There will be 27 different scholarship schemes and 86 individual scholarships available for foundation and pathway programmes, Bachelor's programmes and Master's degrees in a range of academic subjects.The general deadline is 1 April but for some schemes this may be earlier or later.
The OTS programme is also successfully implemented in other countries and Nuffic is currently working to synchronise and simplify the procedures for the participating Dutch higher education institutions.
Inform potential Indonesian applicants
In order to make prospective Indonesian applicants aware that both scholarship programmes are now open for applications please feel free to make an announcement via your social media channels, website or email.
Information about StuNed in Bahasa Indonesia
Information about OTS in Bahasa Indonesia
Source: Nuffice Website: Publication date: Dec 16, 2013 12:25 PM
WUP 17/12/2013