This week, IELTS, the International English Language Testing System, has taken further steps to combat fraud in its examinations by not only taking a photo of test-takers, but also their fingerprints in jurisdictions where this is allowed.
WUAS is one of about 8 000 institutes worldwide which require an IELTS-certificate from applicants along with other academic and personal records. It is recognized as a secure, valid and reliable indicator of a candidate's ability to communicate in English for education, immigration and professional purposes. Applicants' command of the language is tested through oral, written and listening exercises.
At Wittenborg, a minimum IELTS-level of 6 is required for entry to its Bachelor programmes and 6.5 for entry into the Master degree programmes. However, students needing additional support for English can apply for the University's Foundation Program for which an IELTS-level of 5 is sufficient. The entry requirement for the Pre-Master programme is IELTS 6.
IELTS announced this week that its new biometric system has now been implemented globally. It says it has already received positive feedback from governments as well as test-takers who says a lot of time is saved by the use of finger-scanning technology to enter test rooms on the day of taking the test.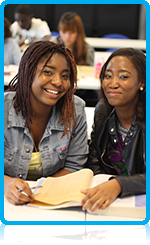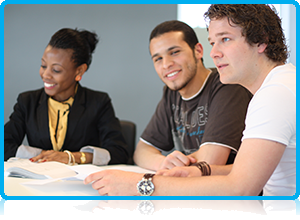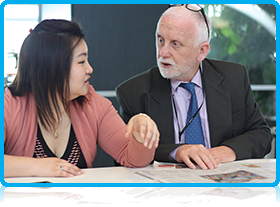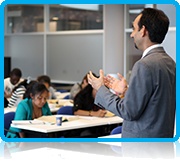 IELTS is jointly owned by the British Council, IDP: IELTS Australia and Cambridge English Language Assessment. "The IELTS approach to test security is proactive," says John Belleville, IELTS director at one of the partners, IDP IELTS.
"Our tailor-made biometric systems are in use from the test taker's arrival on test day right through to completion of their test. Admissions staff can access the IELTS verification service website to see for themselves the high-resolution photograph we capture of each person who presented for the test."
John Gildea, Head of IELTS at the British Council, says, "All necessary steps have been taken to comply with privacy laws and the framework of each local jurisdiction. IELTS is available in more than 900 locations across 130 countries, so the British Council and IDP IELTS have taken a deliberate and respectful approach to implementing these new biometric measures in a manner that is in keeping with the integrity of the IELTS test."
Besides Wittenborg, many other Dutch institutes require an IELTS- or equivalent certificate from candidates. They are tested in listening, reading, writing and speaking. All tests are scored on a banded system from 1 (the lowest) through to 9 (the highest possible band score). IELTS offers a choice of two versions, to serve both academic and non-academic purposes - with the latter for instance required by the International Monetary Fund (IMF).
WUP 24/10/2013
by Anesca Smith
©WUAS Press
Anesca Smith is a Final Year IBA Hospitality Management student and has been employed as a writer for Wittenborg since May this year. Anesca is a journalist, writing for newspapers in her native South Africa, however is looking forward to working in the hospitality industry. Find out more at http://anescasmith.com/
Source: www.ielts.org/media_centre.aspx
Related: IELTS - a test of your English, a University Entrance Test or an Immigration Tool?
http://www.wittenborg.eu/ielts-test-your-english-university-entrance-test-or-immigration-tool.htm