IBA Student a Volunteer at World's Largest Cycling Conference
The Netherlands is famous for its cycling culture and recently one of Wittenborg's students, Bertha Tanaem, had the opportunity to volunteer at the world's largest cycling conference – the 2017 Velo-City conference. It took place in Arnhem and Nijmegen, in the east of Holland.
The 3-day conference was opened by no less than the Dutch monarch himself, King Willem-Alexander. Of the 17 million inhabitants in the Netherlands, 13,5 million are cyclists! In fact, the Dutch and the Danes are the world's leading cycling countries.
Bertha, who is Indonesian, had such a great time that she's already decided to volunteer for Velo-City 2018. "I really enjoyed volunteering for two days. It was an eye-opener for me and gave me ideas related to my study as well as my life after my studies." She responded after organisers made a call for volunteers through Wittenborg's work placement officer, Adrianne Jonquière-Breure.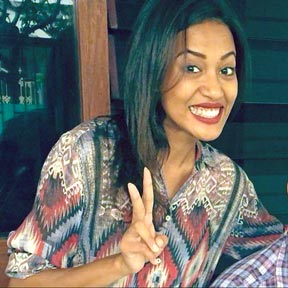 Bertha is currently doing an IBA (Bachelor) in Logistics and International Trade, and joined Wittenborg in August, 2016. One of the highlights for her was attending the keynote address and "meeting people from all over the world" she said.
"I'm looking forward to volunteering for Velo-City 2018, and others if Wittenborg have volunteering vacancies for conferences."
WUP 21/6/2017
by Anesca Smith
©WUAS Press