The question about immigrants is one of the key issues in Wednesday's Dutch election. With that in mind, we asked international students from WUAS just how welcome they feel in Holland, and about the level of tolerance they experience from Dutch society.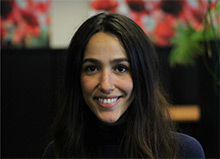 Romeissa Laib from Algeria is doing an IBA in Marketing & Communication. Before coming to Holland, she studied in Germany and lived in Canada. "I live in a building with other Dutch people in Apeldoorn and everyone is very friendly and helpful – they even offer to walk my dog! I find Holland a very welcoming country compared to Germany where people can be less friendly and really make you feel like an immigrant. In Holland they are happy to speak English. Not so in Germany."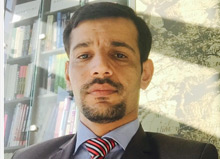 Haseeb Mirza, a MBA student from Pakistan, thinks most of the anti-Islam sentiments will quieten down once the election is over. "This is part-and-parcel of any election campaign. I am not concerned at all. The Netherlands' history has proven that it is a tolerant, co-operative society where people mind their own business." He currently lives in Amsterdam and said he has never experienced any discrimination.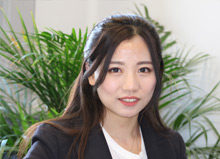 Jun Li from China lives in Eindhoven and works in Amsterdam's fashion industry. She is currently learning Dutch because she wants to communicate better with her colleagues. She has no qualms about staying on in Holland after her studies. "If someone is mean to me I will generally ask them to explain their reasons. I try to keep an open mind." Jun Li is doing an IBA in Marketing and Communication. She came to Holland 4 years ago.
Alexis Musita from Rwanda says he has never experienced discrimination in the Netherlands. He came here in 2014 and is in the final phase of his IBA in Logistics & International Trade. "Dutch people are friendly, but because of the language it is not easy to get close to them." He also lives in Apeldoorn and managed to make Dutch friends by joining a local church. Alexis plans either to look for a job in the Netherlands after his studies, or continue by doing a master's degree.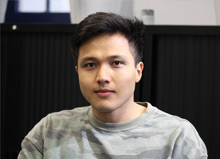 Dipesh Shrestha from Nepal finds the Dutch hard-working and polite. "They don't have time for discrimination and racism! It also helps that most Dutch people are able and willing to speak English – even if you approach strangers on the street." He came to Holland in September 2016 and is doing an IBA in Hospitality Management. "I have one Dutch friend and she said she's going to vote Groenlinks."
WUP 14/3/2017
by Anesca Smith
©WUAS Press