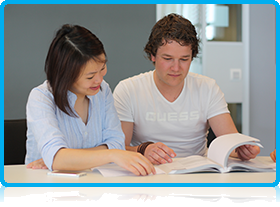 Want to study in China? WUAS IBA students are offered the chance to spend a term of study (1/2 year) following modules at the Shanghai Finance University, as part of the degree programme. The modules, focusing on a variety of aspects of international finance and business are taught in English and students can gain up to 40 EC credits that are transferred into their Bachelor of International Business Administration programme in the Netherlands.
Students can either spend the Winter Term (starts in September) or the Summer Term (starts in February) in Shanghai, normally either at the end of the 2nd year or at the start of year 3, before their graduation period.
The Shanghai Finance University is situated in the Pudong New District, and is surrounded by many multinational corporations and several other universities. Its campus, with a total area of more than 440,000 square meters, has many lecture halls, teaching facilities and student halls of residence totalling more than 190,000 square meters.
Currently the Shanghai Finance University has nine schools and five departments, offering 24 majors. The students come from 23 provinces and municipalities of mainland China, Hong Kong, Macao and Taiwan and SHFU also enrolls international students from around the world including Europe, the United States and Africa.
At this time, Shanghai Finance University has more than 8000 full-time students and a faculty of 564 lecturers and professors.
Students from WUAS, studying on the exchange programme in Shanghai will not be required to pay extra tuition fees there, and as the exchange is a reciprocal one, Wittenborg will receive Chinese students from SHFU, also with fee waivers for their study in Holland.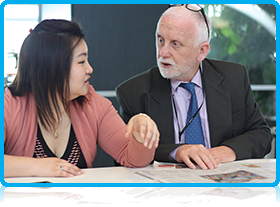 The exchange programme is open to all WUAS students who have gained more than 140 EC Credits and wish to study in China! The exchange programme is specifically aimed at Financial Services Management students, however students from other specialisations are welcome to apply for a place.
New student applicants to WUAS can indicate their wish to join the China Exchange Programme during their admissions process.
For more information about registering for the WUAS China Exchange Programme Shanghai, please contact our admissions officer Vivi Wu at chinadesk@wittenborg.eu
WUP 17/5/2013