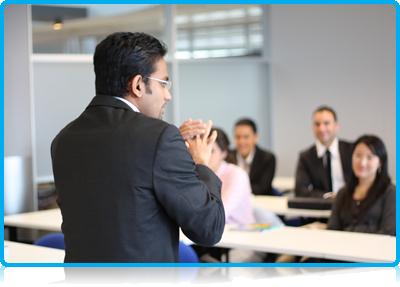 At Wittenborg University, bachelor's and master's students are offered a range of guest lectures, workshops and seminars provided by experienced people from business and government.
Every year, the seminar schedule is changed as a result of new business partners who are looking to tell business students about their experiences and business knowledge.
Students entering their third and final phase having passed the required credits, are ready and able to move on to a different style of education. Now you can really earn and learn at the same time! This final year academic learning programme is offered as a continuous series of seminars, which are given at least once every two weeks, often every week.
More seminars are actually on offer than the ones you may require, so students are encouraged to choose the topics most suited to their specialisations and interests, on the basis of agreement with their employers and Wittenborg's External Relations Office. The only continuously taught modules are Languages, Focus on Work and Work Placement Preparation.
Download the full Education Guide at Wittenborg Online.