Good news if you are interested in doing an MBA programme!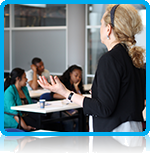 WUP 19/7/2014
- Good news if you are interested in doing an MBA programme!
Admissions are now open for WUAS's newly accredited Master of Business Administration (MBA) programme which will start in September 2014.
This week Wittenborg received unconditional accreditation for its MBA program from the German accreditation body, FIBAA, after passing its strict quality criteria requirements with flying colors.
Students have the option of two entry dates per academic year - the next starting dates for the MBA programme will 1 September 2014 and 9 February 2015.
Highly praised
In its appraisal, FIBAA writes: "The described profile and the competence goals of the programme are comparable to other MBA programmes on the education market. Nevertheless, based on the international atmosphere, the small class sizes and the academic guidance by the teaching staff the panel considers that the programme can compete on the education market."
Career Prospects
The full-time Wittenborg Master of Business Administration is an MBA degree primarily aimed at students with a non-business administration Bachelor degree, who have had at least 2 years of experience working in companies and organizations in a role that manages people or processes, or both.
These positions can include management or policy-making positions in large organisations, as well as positions of management in small to medium sized companies (SMEs). An aim is that students are able to critically analyse and evaluate various developments within an organisation so that they can form, create and instigate policies, visions and aims and solutions within that organisation.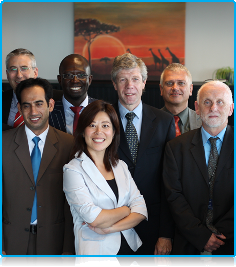 The admission requirements (criteria) for the MBA are as follows:
A Bachelor degree or equivalent recognised qualification;
Applicants are requested to provide an academic reference from their previous education institute;
It is not necessary to have obtained a Bachelor degree from the domain of Business Administration, however in their degree students must have completed an academic piece of work (final project or dissertation) that shows a degree of academic writing and research experience.
2 years professional experience (after undergraduate degree);
Applicants are requested to provide a reference from a company or organisation where they have worked.
English Language Requirements
IELTS 6.5 or TOEFL Equivalent. Click here for an overview of the equivalent scores. The TOEFL Code of Wittenborg is 4889.
With its work experience requirement, the admission requirements reflect the national requirements in the Netherlands for entry into a professional Master such as the MBA. The English language proficiency level requirement is ½ a point higher than the minimum national requirements in the Netherlands.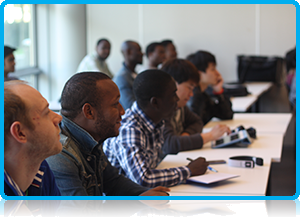 Selection procedure
There is no specific selection procedure for students wishing to enter the MBA, however non-EU (visa) students are "screened" according to their background, in order for the institute to be able to guarantee their immigration status.
The screening comprises of an interview, collection and correlation of all IND required documents, including proof of sufficient funds, taking into account any scholarships provided by Wittenborg (Orange Tulip Scholarship, for instance) or by third parties (NUFFIC, EU, etc).
Details on Scholarships at Wittenborg can be found at http://www.wittenborg.eu/wittenborg-financial-assistance.htm.
Applicants are required to provide a motivation letter in which they describe the reasons for choosing Wittenborg's programme, as well as the reason for wanting to study in the Netherlands (international students). Student motivation is important as the programmes are demanding and especially for international students there is a criteria that they complete at least 50% of all their credits in a year.
More information about the course content, study area focus, the industry and career prospects can be found at http://www.wittenborg.eu/mba-master-business-administration-full-time.htm.
Upon visiting WUAS FIBAA was especially pleased with:
Gender equality and equality of opportunity;
Internationality of student community;
The complete English language environment;
Provision of student support / coaching by teaching staff;
Process organization and administrative support for students and staff;
Individual counselling and welfare services for students;
Programme descriptions module information and documentation;
WUP 19/7/2014