Good News! Accommodation for Wittenborg Students at New Sports Academy in Apeldoorn
Let's face it, finding student accommodation in a popular country like Holland can be a challenge! Ideally you would want to stay in the same city where your university is located.
Luckily for students at WUAS finding a good place to stay is about to get easier.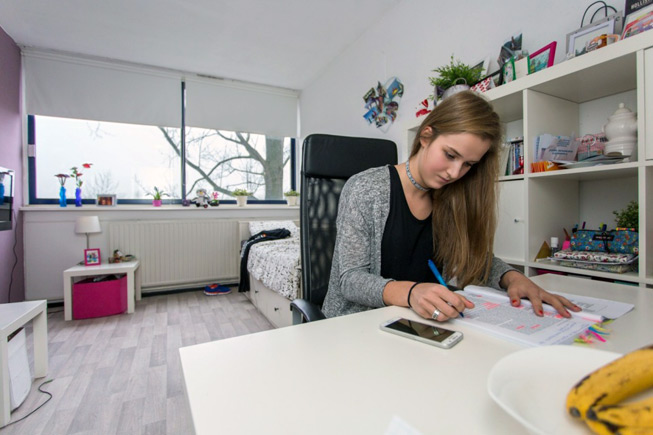 Location
The newly founded Full Force Sports Academy, a partner of Wittenborg, will soon open its doors in Apeldoorn and have modern apartments available for Wittenborg students near the centre of Apeldoorn. The campus opens 25 August 2016. However, spaces are limited so students are advised to act as quickly as possible!
Wittenborg is to launch its new School of Sport & Health soon. From this autumn, the university will offer a full-time Master of Science in Sport Business Management at its main campus in Apeldoorn in conjunction with the University of Brighton in the UK. The new programme will be delivered alongside the other 3 Master of Science programmes, in International Hospitality Management, International Tourism and Event Management. In these endeavours it will team up with the Full Force Sports Academy.
Facilities
The rooms are between 10-21 m2 (square metres) and have a shared kitchen and bathroom. All students have full use of the facilities on the campus. Standard rooms (furnished) also include: water, gas, electricity, Internet, air-conditioning, maintenance, municipal tax. Students have the option to take the rooms with or without meal catering.
Rent
Students should note that rental periods are fixed periods.

Prices per single room:
• ½-year contract: €2,400
• 1-year contract: €4,500

Prices including 3 meals a day:
• ½-year contract: €3,700
• 1-year contract: €7,100
How to apply for accommodation?
Students who are interested in applying for accommodation or would like to visit the campus for a tour can use the following contact details:
FSG Academy
6 Laan van Westenenk
7336 AZ
Apeldoorn
Website: www.fsgacademy.com/fsgcampus
Email: info@fsgacademy.com
WUP 2/8/2016
by Anesca Smith
©WUAS Press