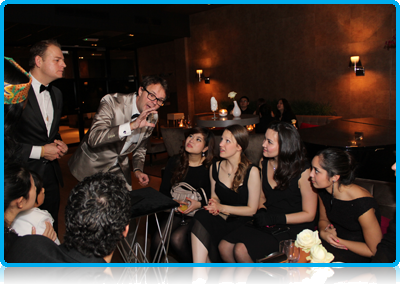 According to recent reports by the Dutch organization of international higher education in the Netherlands (NUFFIC), the connection with Germany is once again seen as important and one to be stimulated. In recent years there has been criticism in the Netherlands government over the large numbers of German students coming to Holland.
This comes at a time when a auditing panel has for the third time visited WUAS from the German FIBAA accreditation organization, this time for completion of its accreditation process of the Bachelor EBA programme (Entrepreneurial Business Administration).
WUAS welcomes students from Germany, Austria, Switzerland and all other EU countries, and sees accreditation agencies and partners in Germany as an essential partner in its Quality Assurance programme.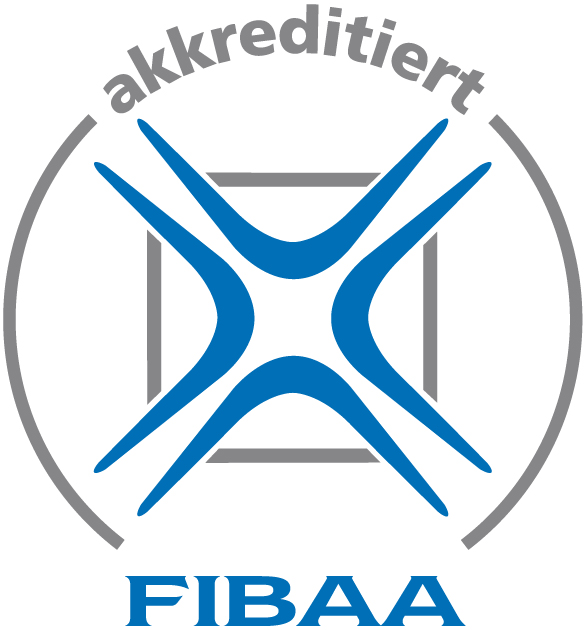 According to its British-Swiss Director Peter Birdsall "Naturally, local accreditation processes are important, and at Wittenborg we remain committed to Dutch NVAO accreditation, however it is clear that in these uncertain times, leading quality international assurance in education from the countries such as the UK, USA and Germany are essential. We were pleased with the overall feeling that the panel was given and look forward to what we hope will be a successful outcome."
WUAS's IBA Bachelor programme is allready accredited by the German, Austrian, Swiss FIBAA accreditation organisation.
The Netherlands has made a remarkable turn-around in its recent policy of higher education with regard to German students. Only in the past year, has the Dutch government been struggling with the fact that more than 50% of all international students in the Netherlands (more than 25,000 students at state funded institutes alone) come from Germany, however only 2100 Dutch students decided to study in Germany. Under EU funding regulations, this has serious economic consequences, taking into account that currently the Netherlands is undergoing serious austerity measures that are biting hard at higher education budgets. Every German student at a state funded institute in the Netherlands costs the Dutch tax payer at least 6000 euro per year for a Bachelor student, 24,000 euro for a full Bachelor study – so an academic Bachelor study for 25K of German visitors in 2013 could (and will) cost the Dutch tax-payer 600 million Euro … and next year.. the same again for a new intake!
Privately funded Universities in the Netherlands are not affected - EU students at WUAS pay the same fees as non-EU students and are not directly funded by the state, although they do have access to study finance and grants in the same way as all EU / Dutch students in the Netherlands. Of course, for Dutch and EU students, study fees are tax-deductible, something not possible when studying at funded institutes.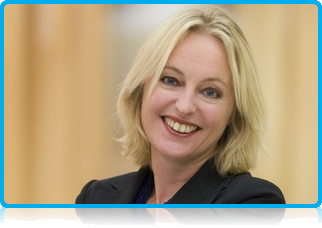 Last year the Dutch government (the then Secretary of State, Halbe Zijlstra) suggested that there should be a limit on the funding of German students in Dutch higher education, and that possibly Germany should be presented with the "bill", however this found little sympathy with his German counterparts who said that they were prepared to look at solutions, but not financial ones. German officials even pointed out that they themselves receive many more European students (from other EU countries) than Germans who respectively study abroad.
Happy to make a new relationship with her German counterparts, new-on-the-block Dutch Education Minister Jet Bussemaker has now set her sights on trying to stimulate a balance in the numbers – more Dutch students heading off toward German Universities! To facilitate this, she has made funds available for a new Germany-Desk that will help promote German Higher Education to Dutch students, hopefully stimulating more from Holland to cross the border eastwards. Germany is the Netherland's most important economic partner, and some studies suggest that Germans educated in the Netherlands are actually more beneficial to the economy than not.
WUP 27/02/2013
Sources
Transfermagazine
http://www.transfermagazine.nl/nieuws/onderwijs/bussemaker-zet-duitsland-in-de-spotlights
http://www.transfermagazine.nl/nieuws/onderwijs/zijlstra-wil-ongebreidelde-instroom-van-duitse-studenten-inperken
New York Times
http://www.nytimes.com/2012/01/23/world/europe/dutch-may-ask-germany-to-help-pay-for-its-students.html?_r=4&hpw&