First EuroBA Students Graduate from Wittenborg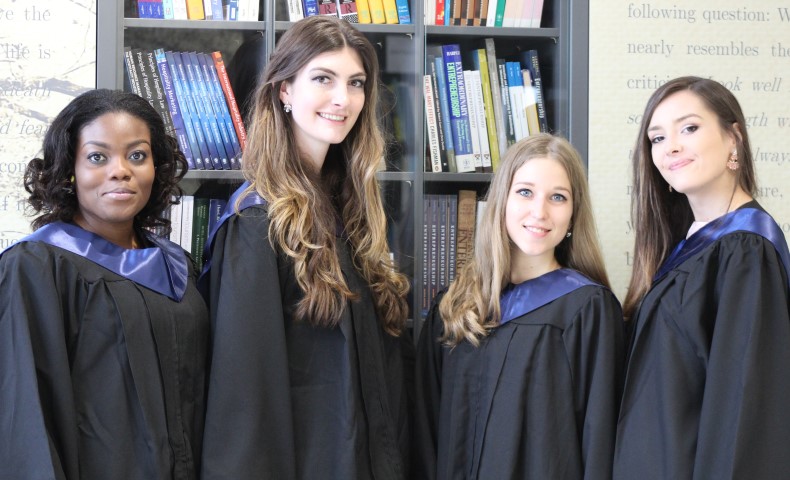 Wittenborg celebrated the first graduates of its popular European Bachelor's in Hospitality Management programme – the so-called EuroBA – this summer. The first group was admitted in 2013.
The EuroBA is offered in conjunction with the University of Brighton in the UK. At the end of the programme students earn a double degree. In the second year they can study at CSHG in Spain. From 2017, Wittenborg students doing a Bachelor's in Hospitality Mangement have the opportunity to study for either year 1 or year 2 in Vienna, Austria.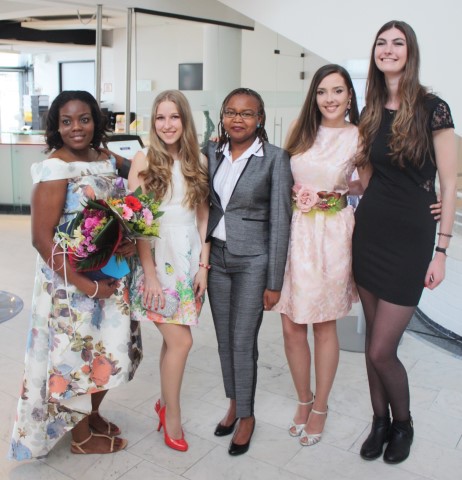 The four students who graduated this summer are a truly international mix: Desneige Kronenburg is Dutch, Emelda Obewu is Nigerian, Carolina Lopez Roque is Spanish and Bogdana Golovenko is Ukranian.
"Get an umbrella and a bicycle for the Netherlands!"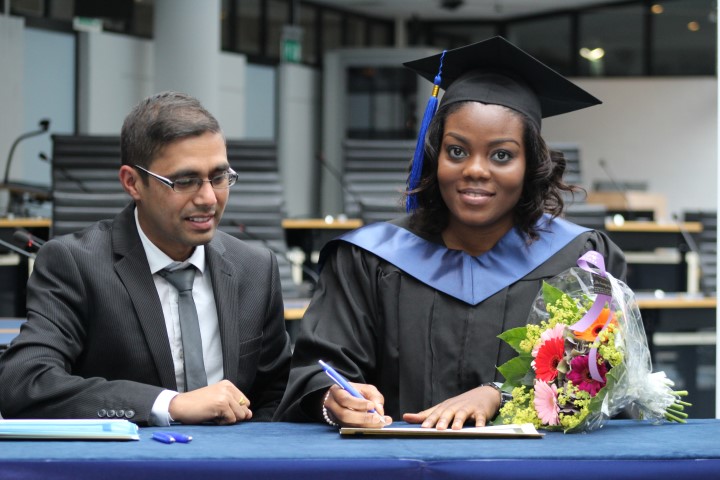 After surviving a few Dutch winters, Emelda Obewu had some crucial advice for prospective students to the Netherlands: "Bring an umbrella and you will need a bicycle. I would also advice new students to learn Dutch and be ready for a few surprises!"
Emelda did her internship in Dubai at Rotana Hotels and Resorts. She decided to study in Holland because of its reputation as a multicultural city. She chose Wittenborg after it was ranked on Google as one of the top hospitality schools in the Netherlands. She wants to look for a job in the hospitality industry after her studies.
At Wittenborg's 2016 Summer Graduation Ceremony, Emelda's tutor Adeyemi Banjo said before coming to Wittenborg she attained a diploma in law. "She has an amazing capability to adapt to changing conditions, is an avid learner and a dedicated student."
"A smile goes a long way in hospitality"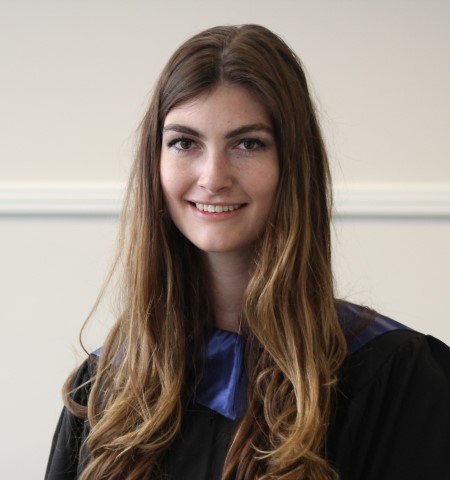 Desneige Kronenburg graduated with honours from Wittenborg. "I'm particularly glad the EuroBA allowed me to graduate with a degree from Brighton." She did her internship at one of the Hilton Worldwide Hotels – the Ras al Khaimah in the UAE. She will pursue a master's degree in the US.
Desneige's tutor, Dr Saskia Harkema, described her as a dedicated student who "never missed a class". "She always had a smile on her face and as we all know, a smile goes a long way in the hospitality industry."
"Be a problem-solver"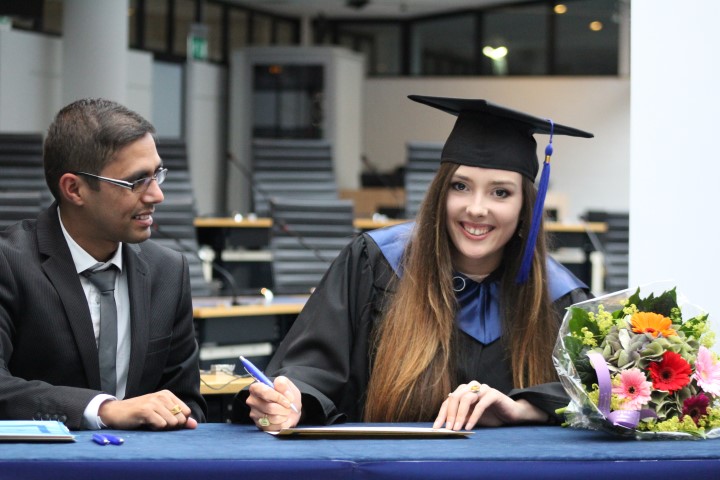 Carolina Lopez Roque says she chose to study at Wittenborg because of its international nature. She did her internship at the 4-star Park Hotel in Amsterdam. Carolina's tutor Adeyemi Banjo said she received great feedback from the hotel. "Carolina was described as a problem-solver, which is a highly desirable attribute in the job market."
Carolina did her graduation assignment on the wine industry in Spain. She will stay on in Holland and hopes to work in a hotel.
"Keep an open mind"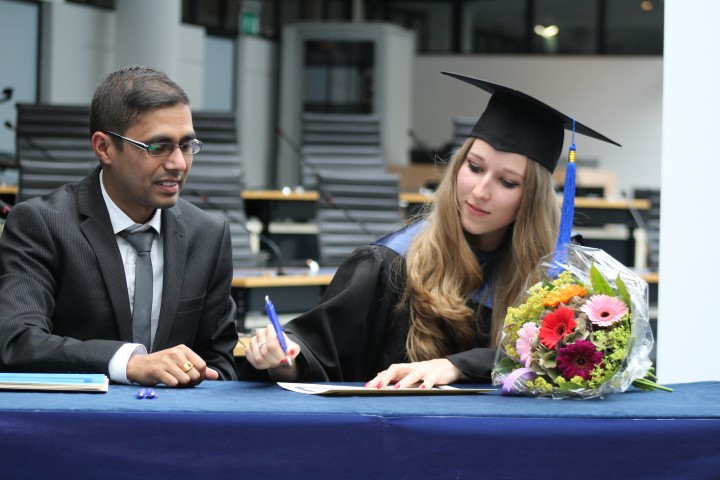 Bogdana Golovenko was singled out by her tutor, Dr Abdul Rauf, as a student who did not fail a single module. Her advice to new students is to be "open-minded, prepare for an international environment and learn to cycle!"
According to Bogdana she chose Wittenborg for the opportunity to study in different countries as offered by the EuroBA programme. She plans to stay on in the Netherlands and train in different aspects of the hotel industry until she reaches a management position.
WUP 23/7/2016
by Anesca Smith