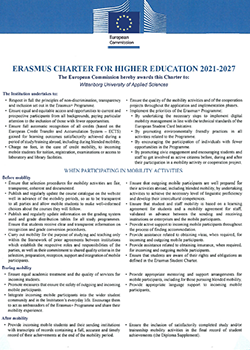 The Many Benefits of Learning Mobility
Earlier this year, in March 2021, Wittenborg University of Applied Sciences was awarded the Erasmus Charter for Higher Education (ECHE) quality certificate for the period of 2021-2027 (read the news article here). Being accorded the ECHE certificate means that Wittenborg is eligible to participate in learning mobility of individuals and/or cooperation for innovation and good practices under Erasmus+.
Under Erasmus+, learning mobility opportunities aim to encourage the mobility of students, staff, trainees, apprentices, youth workers and young people and the role of the organisations in this process is to organise these opportunities for them. There are many benefits to learning mobility of individuals. Among them include an increased capacity to operate at an international level, improved management skills, a more attractive portfolio of opportunities for students and staff and the opportunity to develop innovative projects with partners from around the world.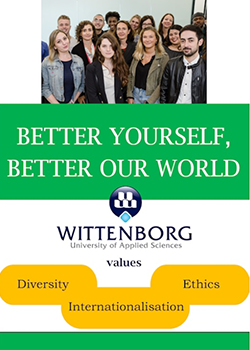 According to Wittenborg's President and Chair of the Executive Board, Peter Birdsall, being part of Erasmus+ is an important tool to ensure that Wittenborg meets its strategic goals and ambitions as outlined in its strategic plan. One of the pillars of Wittenborg's mission is "Internationalisation" and membership of Erasmus+ embodies this key value into its research and student and staff mobility plans. Birdsall also added that Erasmus+ membership, along with other internationalisation recognition, such as the ECA (European Consortium for Accreditation) award for its bachelor programmes, also plays an important role in its international accreditation procedures such as AACSB (Association to Advance Collegiate Schools of Business), an American professional organization, and EFMD (European Foundation for Management Development), where alignment with the mission and vision of the business school is key.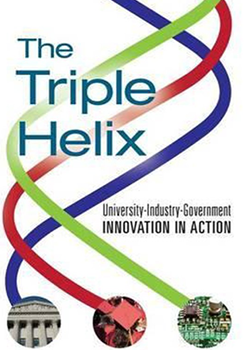 Increasing Societal Impact in the Region
In its Strategic Plan for the next five years (2022-2026), Wittenborg has developed 7 Strategic Initiatives (SI) which are linked to its strategic goals, objectives, tactics and key performance indicators. These strategic initiatives are focused on short-term aims and objectives that it intends to achieve in the coming 5 years and are in line with the ECHE principles. Among them, Strategic Initiative 7 (SI-7), which is to increase its societal impact in Apeldoorn and the region, is in line with one of the priorities of the Erasmus+ Programme which is to promote environmentally friendly practices in all activities related to the Programme. Wittenborg aims to increase its societal impact by increasing its collaboration and partnerships with local schools, companies, businesses, and governments, especially in the area of internationalisation. It hopes to promote the so-called "Triple Helix" by bringing together the three elements of higher education, the professions and local government in its "glocal" approach, where a diverse and international student body of bachelor and master's students will have a positive and substantial impact on the local economy and society in Apeldoorn and the region.
With this certificate too, Wittenborg undertakes, among others, to ensure equal and equitable access and opportunities to current and prospective participants from all backgrounds, paying particular attention to the inclusion of those with fewer opportunities. This has been proven by its non-discriminatory admission/recruitment policies, and since its inception, has accepted students (and staff) of all ages, cultures and status, from all corners of the world for its bachelor and master's programmes or to join its pool of staff.
WUP 4/8/2021
by Hanna Abdelwahab
©WUAS Press