After two years of heated political debate, Dutch universities might finally be able to offer full degree programmes abroad.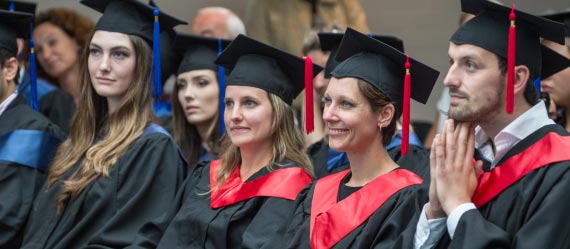 On their last day in parliament before the Dutch Election, the majority of political parties in the House of Representatives (Tweede Kamer) approved the Transnational Education Bill. Only Geert Wilders' PVV voted against it. The Bill will now go to the Senate (Eerste Kamer) where it is also expected to be approved and then finally passed by the new government later this year.
WUAS is one of the institutes planning to open its first transnational campus - in Vienna, Austria - later this year.
Dutch research universities currently offer more than 240 international joint and double degree programmes, according to a research paper by Dr Rosa Becker, a senior researcher at the Netherlands Organisation for Internationalisation of Education (EP-Nuffic) and published by the Observatory on Borderless Higher Education. Universities of applied sciences, like Wittenborg, offer an estimated 8 double degree programmes with at least one foreign partner.
The detail and general conditions of the proposed legislation is expected to be published this summer, pending approval by the Senate. The Dutch minister of higher education, Jet Bussemaker, said there are big advantages to having international branch campuses. These include the exchange of students and lecturers, the possibility to strengthen international networks and showcase Dutch higher education. "Besides, it is happening everywhere. The question is, do we want a stake in it or let the opportunity pass. I don't want the latter."
Aside from allowing Dutch institutions of higher education to offer full degree programmes abroad, the bill will further encourage international joint programme development. Currently, students are required to follow at least a quarter of their degree programmes within the Netherlands.
However, it has not been smooth sailing. Political parties expressed some strong concerns on matters such as academic freedom in countries where freedom of speech is limited or where there is no full access to internet data. It was argued that Dutch institutions should not be offered there.
Among other things the new bill says Dutch institutions:
· Will be allowed to offer full Dutch degree programmes abroad
· Will not be allowed to spend any public funding on education delivered abroad
· Will be required to ask the Minister of Education for ex-ante permission to start offering a full Dutch degree programme abroad or to open an international branch campus
· May have permission to offer a Dutch degree programme abroad refused or withdrawn by the Minister of Education
Bussemaker indicated that Dutch institutions wanting to offer a degree programme abroad will need to prove that it adds value to the quality of Dutch higher education and strengthen the international positioning of Dutch education abroad. Institutions will also need to adhere to requirements on guaranteeing academic freedom.
Source: EP-Nuffic
WUP 18/3/2017
by Anesca Smith
©WUAS Press