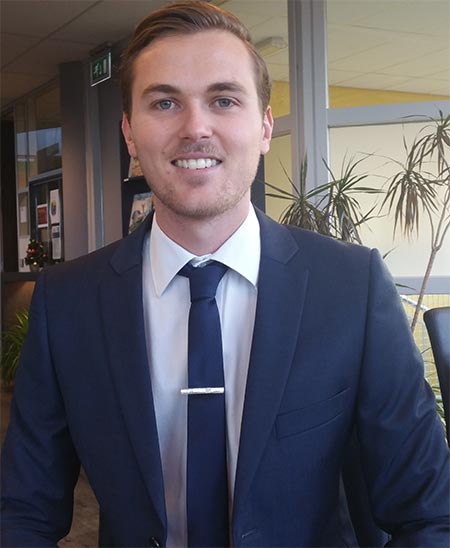 Hospitality student Marnix Doorman chose a unique hotel to do his in-company training – one where he worked alongside students with special needs.
With the assistance of Wittenborg's work placement coordinator, Adrianne Jonquière-Breure, he recently worked for 6 months at Parc Spelderholt – a place that encompasses a hotel, castle and estate in the beautiful Veluwe area.
Marnix, whose parents are Dutch, grew up in Australia and joined WUAS in 2014, where he is doing a BA (Hons) in Hospitality Management.
Marnix was part of the hotel's hospitality team – assisting in the food & beverage department, performing reception duties in the hotel and conference halls, and also helped out in the sales department. Parc Spelderholt is situated in Beekbergen, close to Apeldoorn.
According to Marnix, he worked closely alongside students with special needs, helping them gain the knowledge, skills and confidence for future employment.
"The hotel recently made the switch from a 'care hotel' to a regular hotel, and that required some adaption. I found it very interesting and learned many new skills."
He concedes it was sometimes a challenge to work with special needs students. "You have to be especially motivational and go the extra mile. Yet, I commend them for doing something different. It was quite an eye-opening experience for me."
Next, he would like to do an internship at a 4 or 5 star hotel.
WUP 10/1/2017
by Anesca Smith
©WUAS Press