Dutch Minister of Education is hopeful that the Dutch economy will soon recover to give international students the chance to compete on the Netherlands job market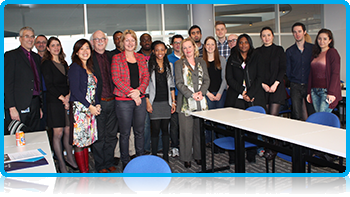 The Dutch minister of education, culture and science, Jet Bussemaker, took a keen interest in students at WUAS when she visited Apeldoorn on Monday ahead of the local government elections that takes place in two weeks.
Arriving by bike, Bussemaker and her entourage, were given a tour of the University by Wittenborg directors Peter Birdsall and Maggie Feng. Bussemaker is a senior member of the Dutch Labour Party (PvdA).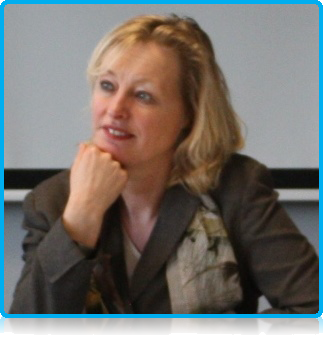 According to the minister, who also made a stopover at Saxion University earlier in the day, she wanted to visit Wittenborg because "it is different" than the other institutes of higher education in the region." The university boasts more than 250 students from an astonishing 54 different nationalities.
Almost 20 Dutch and international students from Wittenborg met the minister. She questioned them on why they chose to study at Wittenborg as well as how they are experiencing university life in Apeldoorn and the Netherlands in general. She also asked students: "Do you feel connected to local government politics."
Students highlighted challenges such as housing, learning to speak Dutch and limited job opportunities for international graduates in the Dutch labour market.
Kenyan Hospitality Management student, Grace Wamada, said she liked Wittenborg because the exposure it offers to many different cultures. "When you come here, you see diversity."
Bussemaker assured students that talented international graduates are very welcome in the Dutch labour market, but highlighted the current difficulties in finding a job. "Compared to other countries there are more job opportunities in the Netherlands, but compared to the country's past, people are having a harder time finding a job. Currently unemployment is higher than before. We hope the economy will improve."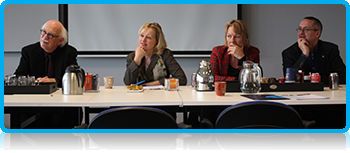 Students were generally impressed with the Minister.
Bekezela Punungwe from Zimbabwe said "she was interested in what students had to say and engaged with them."
WUP 3/3/2014
by Anesca Smith
©WUAS Press