Dutch Higher Education "Benefitting from Brexit"
Student Housing Providers in the Netherlands and Belgium Expecting More EU Students
While the Dutch government is expecting more international students in the next 6 years, housing providers are also preparing for higher occupancy of rooms in the next academic year - especially students from within Europe, since the country is expected to gradually open more over the summer as it ramps up vaccination against COVID-19.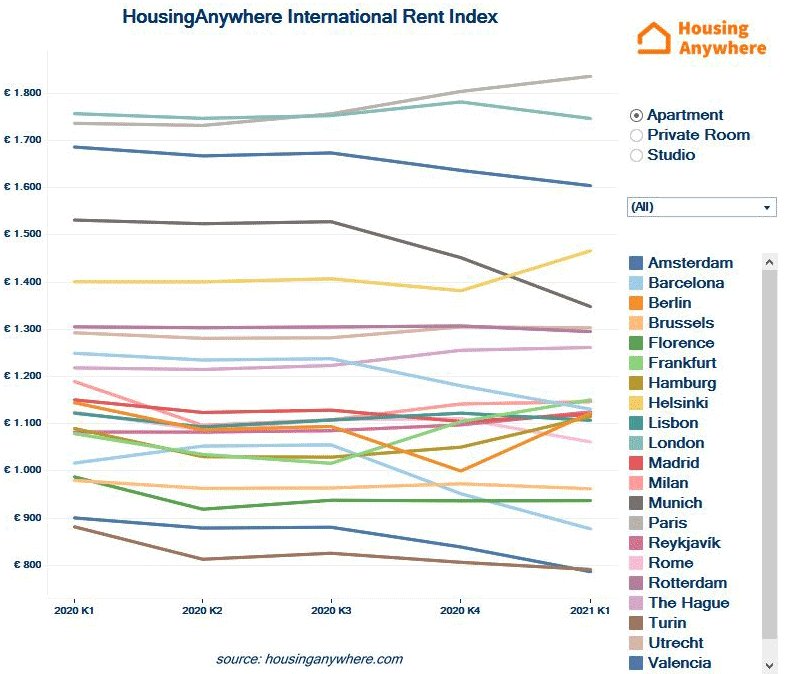 The Pie News reports that at a recent Western Europe market update, organised by The Class Foundation, student accommodation providers and experts suggested that providers in countries such as the Netherlands and Belgium can expect an increase in occupancy from EU students in particular.
"What we see is that the Netherlands is benefitting from Brexit in the sense that Erasmus students who quite often go to the UK for the English language, now decide to go to the Netherlands," Rienk Oosterhof, chief real estate officer at The Student Hotel, said.  
He explained that the country's strong reputation, with universities teaching mainly in English, has resulted in the provider expecting real growth in international student applications.
At Wittenborg University of Applied Sciences, the first 4-5 months of non-EU students' accommodation fees are included in their package fees. Students are allocated either an apartment or campus complex, sharing a common area and all facilities with other students, both male and female. After the package-fee period they are encouraged to find their own accommodation.  In the case of EU students, although they are encouraged to find their own accommodation, they can also opt for Wittenborg housing - depending on availability. More information can be found here.
Numbers recently released by Housing Anywhere in its international rent index suggest that rental costs of private rooms in European cities like Milan, Madrid, Turin, Rome and Berlin had all declined by more than 10% in Q1 of 2021 compared to the same time in 2020. "The roll-out of the vaccine is moving slower than the world had hoped. And that is slowing down the recovery of the rental markets. On top of that, we expect supply shortages to return once the lockdowns are lifted," HousingAnywhere CEO Djordy Seelmann said.
WUP 29/4/2021
by James Wittenborg
©WUAS Press