A Dutch Employer's Tips for International Job Seekers
"Don't be Too Shy. Your Confidence will Inspire Confidence in Your Employer"
What do Dutch employers expect when they recruit international talent for internships or jobs?
We asked Andries Grul, the export manager of Royal Talens, an international company based in Apeldoorn, who recently employed Wittenborg MBA student Vikram Athavale as an intern for 5 months.
Royal Talens is more than 100 years old and renowned around the world for its high quality art products. In fact, they are so highly esteemed that all of the paint used in the 2018 Oscar-nominated movie Loving Vincent – the world's first fully painted feature film – was from Royal Talens, a company of around 300 employees worldwide, of whom about 225 are based in Apeldoorn.
Why was Grul interested in hiring an international student from Wittenborg? "I was once a student too and I think it is good for the company to give students job opportunities, which is why we also employee a graduate trainee as well as an MBO intern. Besides, I believe young people often bring fresh ideas to the table in terms of what is hip and happening right now – for instance on social media platforms."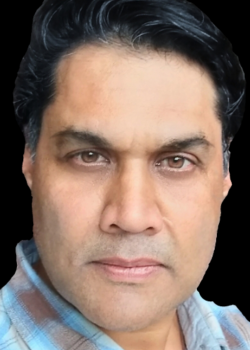 Vikram's job mainly entailed finding out how Royal Talens is perceived by its business partners in terms of its marketing strategy by means of a questionnaire. He then presented his findings and advice to the company. Five of his recommendations were implemented almost immediately, Vikram says proudly. He liked working there and appreciated the bonds he formed with colleagues.
According to Grul the findings were definitely useful and some even surprising. "For instance, we usually send out a quarterly newsletter, but Vikram's research found that our business partners would actually like to see a monthly newsletter which goes against our own assumptions. They would also like us to be more active on social media."
Grul's advice to jobseekers is to be confident in their abilities. "Don't be too shy. If you are confident, it will inspire confidence in your employer about your abilities. You also need to know that you will probably need to work a little bit harder than existing staff members to prove yourself. If you work for an international company like ours, speaking Dutch is not necessarily a requirement, but it will definitely help if you can speak one or more languages. It all depends on the company you work for. If they deal a lot with German clients, speaking German might be a requirement."
Grul says there were definitely some cultural differences that both parties had to get used to when Vikram started working there.
He admits some people were even a bit sceptical about their new employee. Why was that? "Hard to say", says Grul. "Vikram worked before in an international company in Dubai and was already very business-orientated. In the end we were happy with what he achieved.
Will he hire an international intern from Wittenborg again?
"Yes, sure."
*On Monday, 4 March 2019, Andries Grul will deliver a seminar to students at Wittenborg.
WUP 14/2/2019
by Anesca Smith
©WUAS Press