WUAS has appointed Dutch academic and business researcher Prof. Ad Kil as the new Director of its Doctoral College in Apeldoorn. The college is to be run jointly by Wittenborg and its British partner, the University of Brighton.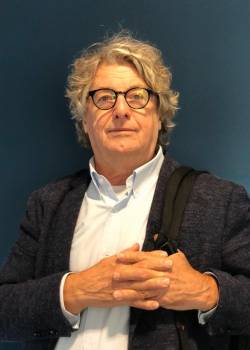 New Doctoral College to Differentiate itself with Solution-Driven Approach and Academic Excellence
Kil already had ties with Wittenborg before accepting his new position. He served on the Advisory Board, which oversees the Executive, as well as the Graduation and Examination Board.
Although the foundation of the Doctoral College has been laid, Kill's job will be to flesh out the details and bring it to life so that it is fully operational by the new academic year in September 2020.
"The programme will be designed for executives – a group other universities have not been eager to cater for, as they don't always fit in with the typical research agenda and it can mean a lot of extra work. Our target group is not people who have just graduated. What will also differentiate us is that the disciplines will be more diverse and the supervisors will be more international and entrepreneurial minded. In other words, the subjects will tackle and be more attuned with real challenges in business and society. I think our challenge will be to design research and methodologies which will be solution driven without compromising on academic excellence."
Kil has years of extensive academic and innovative experience. Besides running a research business with high-profile clients, he was also the Director of Nyenrode Business University's Executive PhD programme and is currently Emeritus Professor of Research Didactics there. He also teaches in the same capacity at Kingston University in London and is a PhD course leader and supervisor at the Open University in Ghana. Furthermore, he serves on accreditation bodies like NVAO and QANU.
Kil was born in Zeeland and grew up in Leusden. He is married, has 4 highly accomplished children and 6 grandchildren. In his free time he is a musician and plays various instruments in different big bands.
WUP 11/1/2020
by Anesca Smith