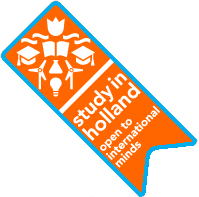 A recent major international survey has shown the Dutch are in the top three countries when it comes to high problem-solving skills as well as numeracy and literacy.
However, the report OECD-Skills Outlook 2013 has also exposed some major skill gaps in European countries such as Spain, Italy, Cyprus, Poland and Slovakia. (OECD stands for Organization for Economic Co-operation and Development.
When it comes to numeracy, only Japan outshines The Netherlands. The latter ranked third when it came to literacy (after Japan and Finland) and computer-based problem-solving (after Finland and Sweden).
The survey questioned about 5 000 adults between the ages of 16 - 65 years in a total of 24 countries on literacy, numeracy and IT problem-solving. It also assessed the use of ICT at work and in everyday life, generic skills required at work, and whether skills and qualifications matched work requirements.
In the meantime Dutch minister of education, culture and science, Jet Bussemaker, has expressed pride in the results but warned stakeholders in the education sector not to start making cartwheels yet.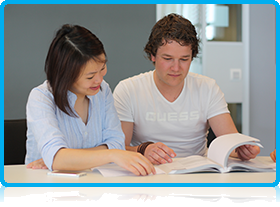 "I got lots of compliments from other OECD-ministers for The Netherlands' performance, but it should not lead to self-congratulatory. We are a small boat on a big ocean where we have no control over the tides. All we can do is ensure we have a good crew who is flexible and well-equipped. Luckily we have that in The Netherlands. It says a lot about the quality of our education if you score better with a Dutch VWO-diploma than with an academic title from Italy or Spain.
However she also highlighted several concerns. One being that the Dutch have a good broad-base of core qualities, but also need much more specific skills to be successful in the labor market. "Many students as well as their parents still see a MBO-qualification as a default option but the statistics show we are in dire need of these skills.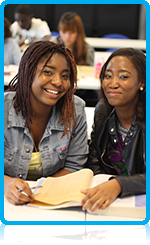 "Overall we can be proud of the achievements, but we can't rest on our laurels now. There is still much to be done."
The OECD-report highlighted striking differences between countries in Europe. For instance, while one adult in five people has low literacy or numeracy skills in Ireland, France or the UK, this rises to almost one in three in Spain and Italy.

"In spite of heavy investment in higher education in recent years in the European Union, or EU, the study suggests that a fifth of the working age population has worrying low literacy and numeracy skills and a quarter of adults lack the digital skills needed to effectively use information and communication technologies," University World News reported in its comment on the survey.
It also expressed "surprise" at the finding that The Netherlands and Finland are close to or better than those of higher education graduates in England, Northern Ireland, Spain, Italy and Cyprus.
Source: www.scienceguide.nl
by Anesca Smith
©WUAS Press
Anesca Smith is a Final Year IBA Hospitality Management student and has been employed as a writer for Wittenborg since May this year. Anesca is a journalist, writing for newspapers in her native South Africa, however is looking forward to working in the hospitality industry. Find out more at http://anescasmith.com/