The 2013 edition of Apeldoorn's Dragonboat Festival (Drakenboot Festival) takes place on the coming weekend - Friday 28th June, Saturday 29th June and Sunday 30th June.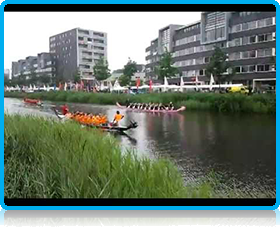 The festival is a combination of boat races, theatre acts, musical acts and concerts, and visitors can enjoy food and drinks, whilst also visiting the sponsors tents - many Apeldoorn based companies are involved in the organisation.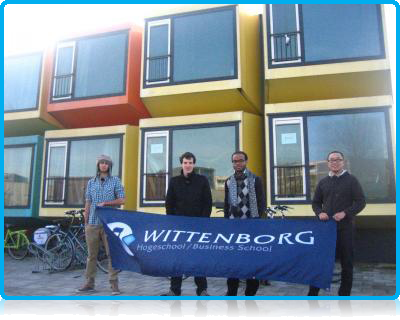 More than 2000 people in over 120 teams are expected to take part in the boat races, and the successful classic Netherlands 60's rock band 'Golden Earring' will be one of the acts to be seen at the concert on Friday evening (21.30 hours)
The Dragonboat festival takes place around the Apeldoorn canal, right next to Wittenborg's student housing complex "the Spaceboxes".
Wittenborg University provides student housing to its Dutch and International students for the first year of their studies in Apeldoorn, and students are housed in apartments and also independent units - the so-called 'Spaceboxes'!
WUP 24/6/2013