Data Shows Wittenborg is the Most International Institute of Higher Education in the Netherlands
With international students making up 89% of its student body, is WUAS the most international institute of higher education in the Netherlands?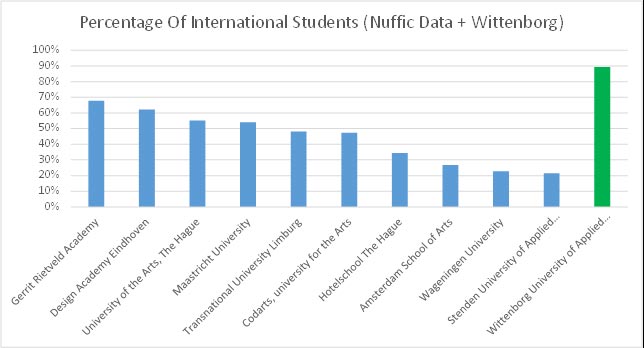 New data by Nuffic - the Dutch agency promoting internationalism – certainly seems to back up this bold statement.
The agency recently released a list of the top 10% of institutes in terms of international students. According to this data, the Gerrit Rietveld Academie in Amsterdam has the highest percentage of international students (68%) in the Netherlands, followed by the Design Academy in Eindhoven (62%), and the University of the Arts in The Hague (55%).
However, Wittenborg's own data has shown that the university currently has an international student percentage of 89% - making it the most international institute of higher education in the Netherlands.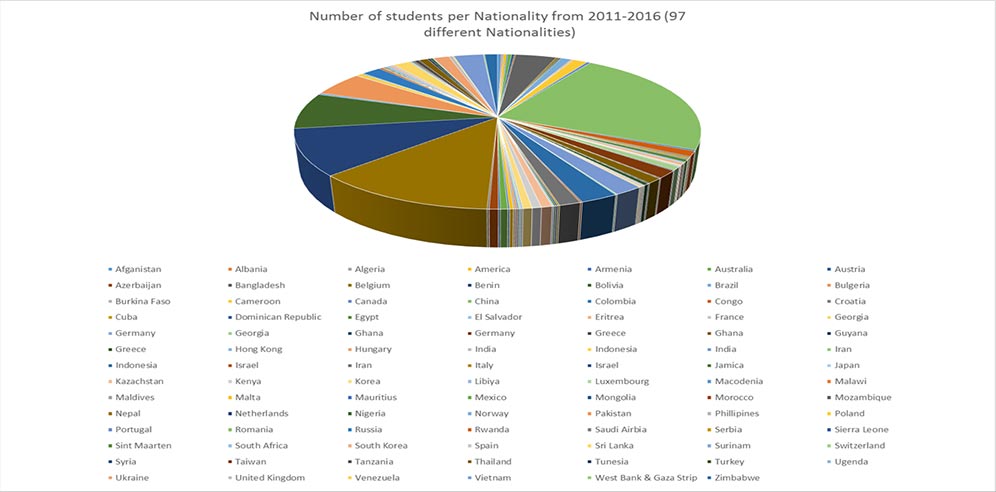 A total of 70 different nationalities studied at Wittenborg in 2016 – currently there are 68. The biggest source countries were China, the Netherlands, Nepal and Nigeria. However, the university also received students from countries as diverse as Luxembourg, Australia, Georgia, Germany, Mexico, Kazakhstan, Mauritius, Turkey, the UK, Zimbabwe and Vi etnam.
"International content is an integral part of the curriculum," one of Wittenborg's internal reports for 2017 accreditation processes reads. "Students are thus prepared for the challenges in an international working environment."
The report reiterates that the acquisition of intercultural competences and skills are at the core of the programmes' learning objectives and are strongly promoted. All modules are English taught, and lecturers, as well as support staff, are a mix of nationalities.
WUP 9/2/2017
by Anesca Smith
©WUAS Press