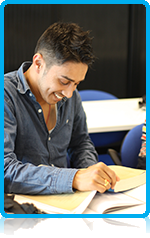 A comprehensive plan on binding talented, foreign students to the Dutch economy will be presented by the cabinet in autumn. "International talent is very welcome in The Netherlands for study and a career," the minister of education, Jet Bussemaker, stressed this week in cabinet's long-awaited reaction to the report "Make it in the Netherlands" by the SER (Sociaal-Ekonomische Raad). The plan will also be titled "Make it in the Netherlands".
The focus will be on the top sectors in the economy, as well as those where the demand for staff is greater than the supply.
"We want to challenge talented foreign nationals to start a career and work for a couple of years in the Netherlands as knowledge-migrants after their studies.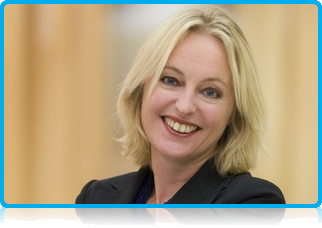 In cabinet's statement Bussemaker goes on at length about the risks of ousting Dutch students from the labour market although the SER found there is only a limited possibility of this happening.
The minister shares this opinion, but said in a time of increased unemployment the matter cannot be ignored.
She also cautioned that an open-invitation policy might be exploited - for example in the form of human trafficking.
Along with Nuffic, the ministry leads the way to bring all stakeholders aboard the plan to bind foreign students to the economy. This includes umbrella organizations for higher education, student accommodation boards, employer-organizations and student representative bodies, but other ministries as well.
Five broad themes for concrete measures in attaining their goal is set out in the plan:
Making it easier for foreign students to learn Dutch under the headline "Everything starts with language".

Building a bridge between the labour market and training is central to the theme "From study to a career".

The integration o

f students, for instance in the classroom, is discussed in "Breaking the

Bubble".

Measures to smooth the administrative procedures and other practical matters gets attention in "From red tape to a warm welcome".

Using the notion of "Think and do" there will be a deliberate attempt to internationalize the mindset in the

Netherlands
The cabinet has asked the SER for additional advice on the contribution an international workforce will make to the economy of the future.
"At WUAS we have already achieved many of the goals set out in this report - we have a true international classroom environment, learning Dutch is "normal behavior" in our institution, of course for those that want to, and a warm welcome has always priority over red-tape" smiles director Peter Birdsall in a response to the news of Bussemaker's intentions. Its easier for the smaller institutes, the University Colleges, to reach a good international feel. We are more independent and have shorter chains of command. Making this happen in large state-run institutions must be now the priority. This will be the challenge."
WUP 11/7/2013
by Anesca Smith
©WUAS Press