Canadian Business Managers Start Summer Course at Wittenborg Amsterdam for EMBA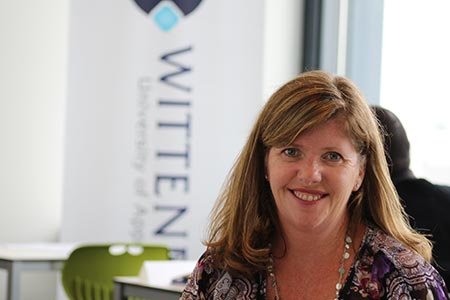 Canadian business managers, who are EMBA students at the University of Fredericton, had their first classes at WUAS's Amsterdam campus this week as part of a 10-day international field trip which will include several excursions around the Netherlands. The students are following a Global Capstone programme at Fredericton's Sandermoen School of Business.
For many, it was their first taste of the Netherlands – even Europe! They were in awe of the panoramic views of the Dutch capital offered by Wittenborg's stunning high-rise Amsterdam location.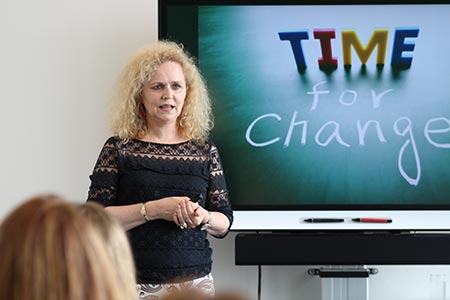 "I always transit through Schiphol Airport, but has never actually been to Amsterdam," remarked Adedamola Oladeinde, facilities engineer at Chevron Canada Limited. "Dutch people seem really nice and friendly."

Wittenborg has joined forces with the University of Fredericton - which focuses solely on online education - to run an Executive MBA Summer Certificate Programme at its location in Amsterdam from 26 July – 4 August 2016.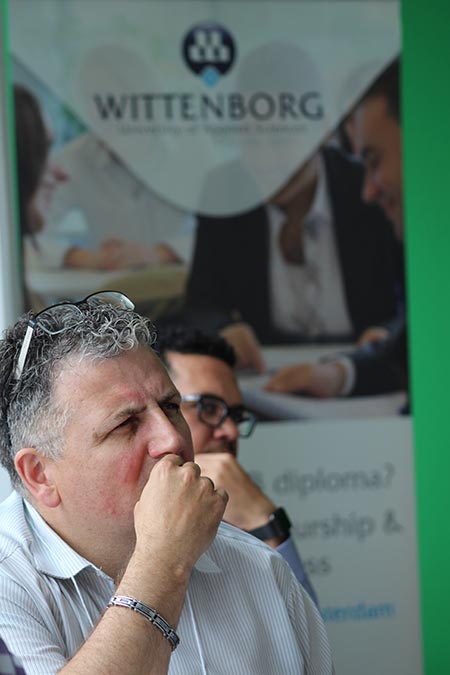 The programme is aimed international managers looking to refine their expertise in global business practices, management and leadership. Attendees specialize in Global Leadership, Human Resources Leadership, Innovation Leadership and Social Enterprise Leadership.
Oladeinde said he is looking forward to see how the Dutch conduct business and learn more about international diversity and values and how they can be applied back in Canada. Olaeinde has been living in Canada for the past 12 years. "It is an expensive trip to make from North America but I believe the value we will get from it is far-reaching and absolutely worth it. It is a great networking opportunity and I also look forward to learning from other business insiders. Leaders are everywhere."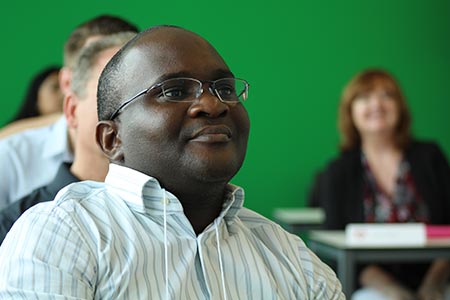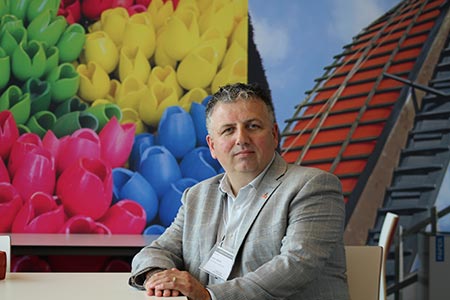 Leon Walsh, senior director: safety, health & environment (Oil & Gas) for AECOM, a multinational engineering firm, says it is his first trip to Europe. He is part of a team working on a paper focusing on cultural and says he would like to improve his "cultural intelligence" towards a more efficient approach in working in the global economy.
The content of the 10-day programme is facilitated by academic experts from both Wittenborg and the University of Fredericton. On Wednesday, after being welcomed to Amsterdam, students were given a short introduction by Don McCain, Dean of Fredericton's Sandermoen School of Business. This was followed with a talk by Robyn Devine, first secretary of the Canadian Trade Commission Office in The Hague and a lecture by Wittenborg's Dr Saskia Harkema who discussed 'Innovation and Change Management'.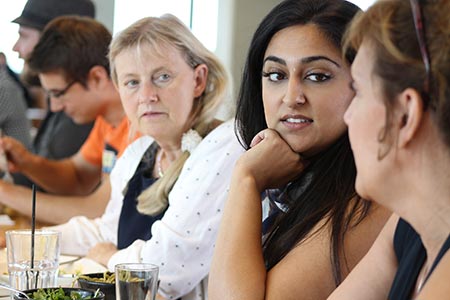 On Thursday, the group will visit Rotterdam Port Operations and next Tuesday they will explore the cultural offerings of Amsterdam with a guided, educational tour. Site visits will be interspersed with several interesting lectures, the final one from Peter Birdsall, Wittenborg's Chair of the Executive Board.
The overall broad theme of the programme is: 'Implementing internationalisation of sustainability and social responsibility in multinational organisations and management consulting.'
WUP 28/7/2016
by Anesca Smith
©WUAS Press