WUAS Open Days in Amsterdam - ''You're Welcome to Join Us!''
Inspiring Entrepreneurial Education in at the new Campus Amsterdam.pdf (Download our information about our sessions in Amsterdam)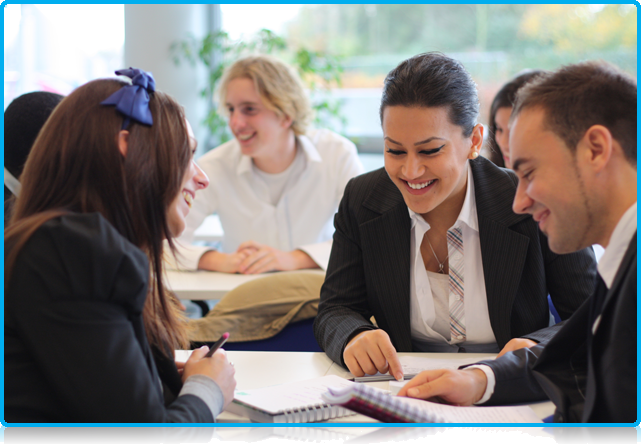 Information Session Saturday 13 June – WUAS invites prospective students and their families to join an Information Session held at the new location in Amsterdam on Saturday 13 June.
The Session will introduce the Bachelor of International Business Administration programme to be offered to students in Amsterdam from 31 August 2015. The NVAO and FIBBA accredited IBA programme offered in Amsterdam is specialised in the field of Entrepreneurship & Small Business.
Saturday 20 June & Wednesday 1 July - Two Open Days in the form of an Entrepreneurial ''Boot Camp'' - a "Give it a try Boot-Camp" - try out your ''entrepreneurship learning" Win scholarships at our startup Boot-Camp! Join us in our search for the next big student entrepreneur - it may be you!
"Experience entrepreneurship everyday''
WUAS's Amsterdam Campus Dean, Timo Timmerman, has come up with yet another evolution in the world of experience based entrepreneurial education, providing enthusiastic, passionate, determined nascent entrepreneurs with an advantage in realising their entrepreneurial aspirations through the Start me UP – ''incubatorUP'' concept
''Students work closely with our incubatorUP startups, providing a personal introduction to lifestyle + projects & coaching opportunities for classes. Students are strongly encouraged to use the IncubatorUP concept to develop their business ideas and new ventures while studying.''
Nurture + nature – The programme will broaden students' academic knowledge with our classes, assignments, & coaching sessions. The IBA programme in Entrepreneurship & Small Business has three specialisations:
• Family Business
• Corporate Entrepreneurship
• Sales & Branding
Many classes are run as team competitions - helping students develop a broad range of intercultural, teamwork, leadership & communication skills.
Study Entrepreneurship in Amsterdam - Build your entrepreneurial community
Timmerman – "We are located in the creative heart of the Amsterdam startup scene. We have our own excellent network of successful startups, coaches, mentors, advisors & angels to share with our students.''
WUP 2/6/2015
by Wittenborg Press Team