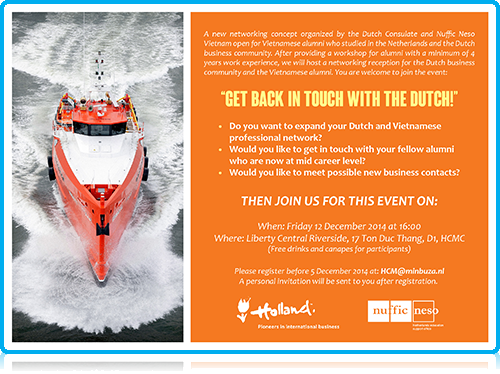 WUP 01/12/2014 - Networking Event for Vietnamese Alumni! -
Calling all Vietnamese alumni who studied in the Netherlands!
Next Friday, on 12 December 2014, the Dutch Consulate General in Vietnam and NUFFIC is co-hosting a professional networking event for the Dutch business community in Ho Chi Minh City and Vietnamese alumni who studied in the Netherlands. In the 2012-13 academic year there were almost 400 Vietnamese students studying in the Netherlands.
At WUAS, there have been a number of notable graduates from Vietnam during the past 10 years. In fact, the university's top student from 2013, Min Tran, was Vietnamese. According to Wittenborg's registrar, Santosh Aryal, there are currently 7 students from Vietnam studying at the university of which the majority hail from Ho Chi Minh City.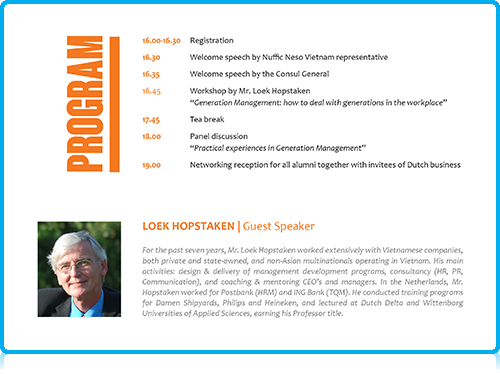 The aim of the event is to provide a platform for those wishing to expand their Dutch and Vietnamese business network and to stimulate contact between alumni who studied in the Netherlands. The event follows a workshop for alumni with at least 4 years of work experience that was held recently.
The guest speaker for next week's event is Mr Loek Hopstaken who has in the past guest-lectured at WUAS. For the last seven years Mr Hopstaken has worked extensively with Vietnamese companies - both private and state-owned - as well as a number of non-Asian multinationals operating in Vietnam. In the Netherlands he worked for Postbank and ING Bank. He has also conducted training for companies such Damen Shipyards, Philips and Heineken.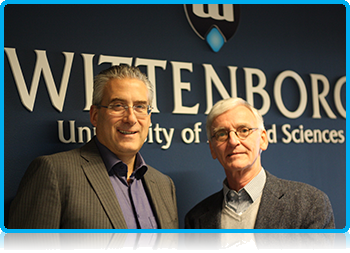 A welcome speech will also be given by the Dutch Consul General in Vietnam and a representative from Nuffic's Neso in Vietnam.
A year ago, faced with severe budgetary cuts, NUFFIC announced it will close three of its worldwide Neso's (Netherlands Education Support Offices), including Vietnam, Thailand and Taiwan. However, in May the Vietnam office was given a lifeline and it was decided that from then on the Vietnam Neso will operate from the Dutch Consulate in Ho Chi Minh City.
The event will be held on 12 December 2014 at 16:00 at the Liberty Central Riverside, 17 Ton Duc Thang, D1, Ho Chi Minh City.
Those who wish to attend can register by sending an email to HCM@minbuza.nl. Thereafter a personal invitation will be sent.
WUP 01/12/2014