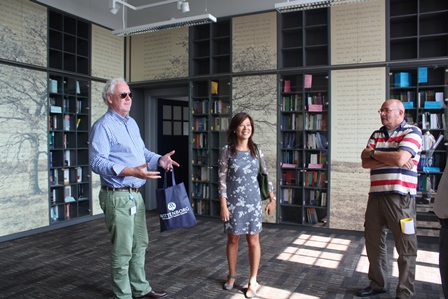 It's all systems go as in less than a week WUAS will celebrate the opening of its second location, Spoorstraat 23, in the Dutch city of Apeldoorn on Friday 28 August 2015.
The new building, which dates from 1922, is only a 2-minute walk away from the Apeldoorn railway station and has undergone extensive renovation the past few months to make it compliant with building regulations for institutes of higher education. Only a 5 minute walk separate it from the other campus building on the south side of the railway.
Friday's grand opening will commence at 16:00 carried out by Apeldoorn's mayor, John Berends. Also in attendance will be the former mayor, Fred de Graaf, councilor Johan Kruithof and several special guests from the business and education seector, staff and students. There will be lots of entertainment, including live music, tours of the new building and a speech by Wittenborg's Chair of the Executive Board, Peter Birdsall. There will also be snacks and drinks for guests to enjoy.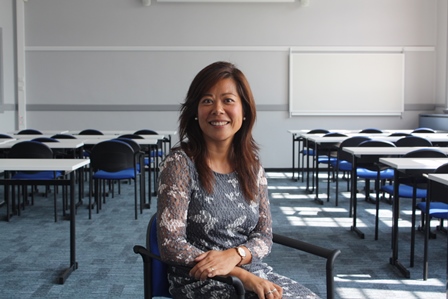 The event marks another milestone in Wittenborg's growth as one of the most international institutes of higher education in the Netherlands. Management wanted to make sure the building is ready by the official start of the new academic year in September.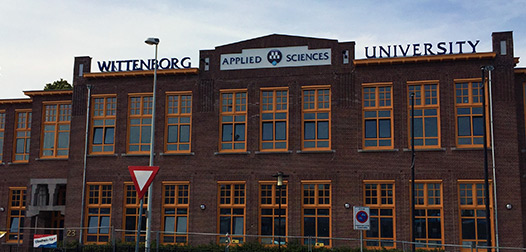 The Spoorstraat 23 location will provide teaching facilities for Wittenborg's Master programmes, host a splendid new media and library centre as well as provide a base for the Research Centre. From October, Wittenborg's admission team and registrar's office will also be located there.
The new building is only 5 minutes away from Wittenborg's current location at Laan van de Menserechten 500 which will continue to provide teaching facilities for the universities Bachelor programmes. It will also continue to serve as the student Front Desk and host various administration departments.
WUP 25/8/2015
by Anesca Smith