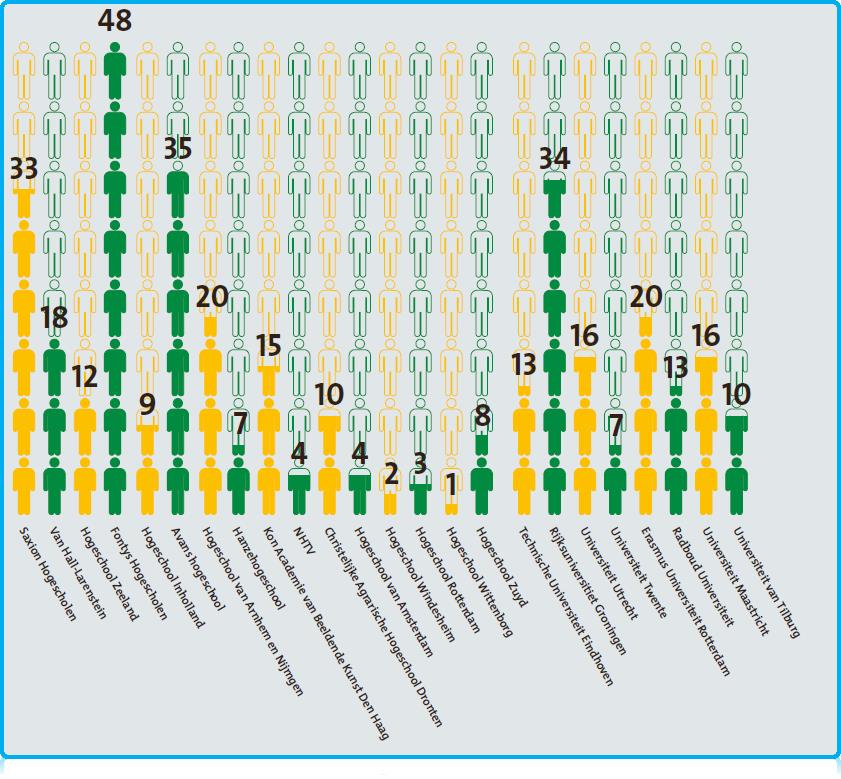 Brazilian Students travelling to study around the world!
A large number of students from Brazil has started to travel to countries around the world as part of the Brazilian government's 'Science Without Borders' student mobility programme. A staggering 21,000 students from Brazil have travelled to the USA, Portugal, France, Spain, Canada, the UK, Germany, Australia, Italy and the Netherlands – with the US taking the largest numbers and Holland the smallest.
The Science Without Borders programme allows Brazilian students to spend a year of their University studies abroad, gaining credits at the hosting institution. For the Netherlands the programme is coordinated by the Neso office in Brasilia.
350 students have chosen the Netherlands, and according to the Nuffic's Transfer Magazine, both students and Universities are positive about their experiences.
As can be seen from the chart, 24 Dutch institutions have taken part in the programme, ranging from the largest Universities to the smallest. WUAS (listed under its old name of Hogeschool Wittenborg) is proud to have 3 Brazilian students, including 1 student from the Science Without Borders programme, Guido Guimbard.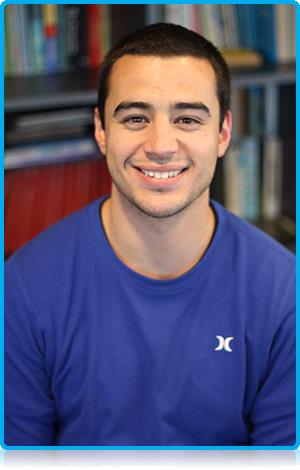 Interview Guido Guimbard – SWB Student (with Marja Bazuin)
'When did you arrive in Holland?' - I came to the Netherlands two weeks before the start of the Summer Semester, (February) as I have 2 friends in Amsterdam and spent some time with them, discovering Amsterdam and Holland. The first thing I discovered about the Netherlands is that everybody is really friendly, and helped me out a great deal. I have been in other places where people were not as friendly as here in Holland.
'I suppose Apeldoorn must be much smaller for you than cities in Brazil?' - Although I prefers bigger cities, Apeldoorn is a nice peaceful place to cycle around, it's good for studying and I go into town every now and then with other students.
'What subjects are you following right now?' - At the moment I'm studying two subjects (Communication & Logistics modules) and Dutch as a foreign language. The subjects are interesting and I like my teachers - Supply Chain Management is my favorite at the moment, as it has a direct link with my studies in Brazil.
'What's the student housing and your fellow students like?' - I share a house with two girls, one student from Indonesia and one student from Vietnam. I enjoy the diversity of the international students at Wittenborg - they are all very friendly and most of them came to talk to me when I arrived, asking if I was new and started a conversation. I have studied in other universities where I had different experiences where people were not that nice and friendly.
'Looking at the way we teach at Wittenborg, what was new for you?' - The project week was new for me - it's a bit different from what I am normally used to, but all in all a great experience. I learned a lot and appreciated the way the group worked together and each student has a role in the group. Students here are responsible for their own role and they do what they have to do!
WUP 17/3/2013
Sources:
http://www.transfermagazine.nl/nieuws/onderwijs/nu-in-transfer-binding-fraude-en-braziliaanse-studenten