Andy Fekete leaves a well-run and helpful organization at Wittenborg University's Front Desk!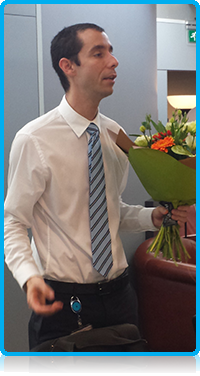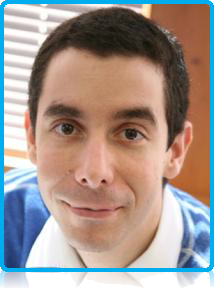 One of the most familiar faces at WUAS, in the past year, Andy Fekete, said goodbye today. As front desk and facility department officer, Andy is one of the first people new students meet upon arrival. During in his year at Wittenborg, Andy helped develop the front desk for students and staff in wa way that would easily be manageble in the growing institute. In a frank interview, we spoke to Andy about his experiences at Wittenborg the past year.
Andy, how many languages do you speak exactly?
Four and a half. English, Dutch, French and Portuguese. The half refers to the bit of German I learnt when I lived there as a five-year-old. My mother says I could speak fluently, but I don't remember a thing.
Where are you from and what is your backround?
I was born in Bloomington, Minnesota, in the United States. I lived there most of my life, except for one brief year in Germany when I was five, I went to kindergarden. I did my schooling in the US until about the age of 23...24 and studied a BA in Psychology. After that I worked for a couple of years - as a research technician, social worker and art teacher. Then I found a job in Paris as a bicycle tour guide before moving deeper south to study French more intensively and teach English in a high school. After France, I moved to Groningen to study Dutch for a year, then Lisbon in Portugal to study Portuguese and teach English for adults as well as working as a tour guide again.
What made you come to Apeldoorn?
I was in Portugal and working those two jobs I mentioned when I thought: Salaries in Portugal is a little bit low and if I want to spent a long-term or even medium-term part of my life in Europe, I need to have a salary which allowed me flexibility. More importantly, I wanted the opportunity again to learn and speak Dutch. I applied to universities in Holland and this is the one that I heard back from. So I came for a visit, saw a city that resembled my own city and thought I would give it a try.
Was it everything you expected?
No. I noticed the difference between Apeldoorn and Bloomington, where I'm from, is that (because) I wasn't raised in Apeldoorn I don't have the same social network someone else might have - childhood friends, relatives, friends of the family - which makes it a challenging place to live (for me).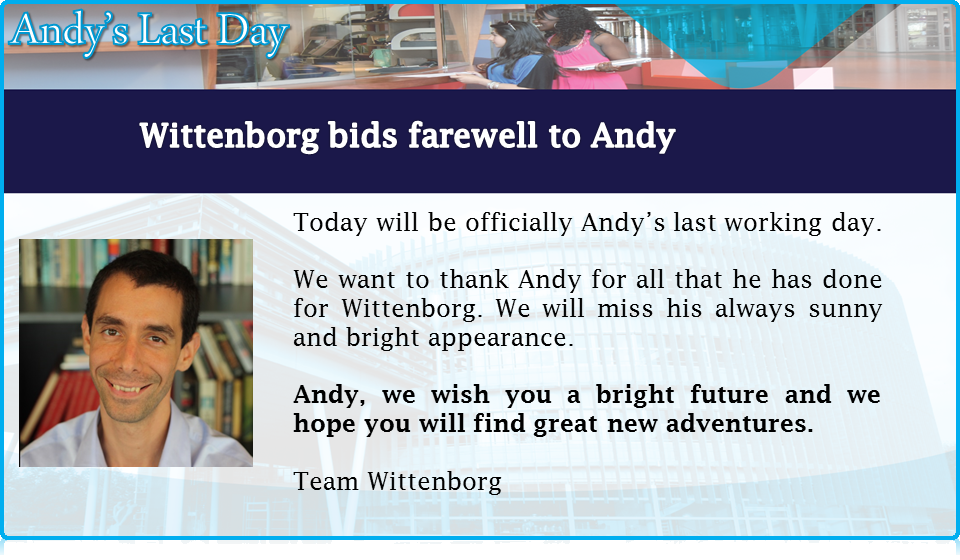 Why are you moving?
Apeldoorn isn't socially pleasant for me.
Where are you going and what will you do?
I'm looking to pursue a similar career path. I like the idea of working for a medium to large university. Not too large that you're not a member of the bureaucratic team and you don't have any contact with the students - which is one thing I really enjoyed. But not too small that you're really...not too small that you're not....not too small. (Laughs)
Was there anything about Apeldoorn that you did enjoy?
I would say the initial thing that attracted me was the greenness of it. So, the similarities to my hometown. Minnesota is also very green. We don't have canals, but we have lakes. Every morning when I cycle to work I see ducks... They're easier to enjoy in the presence of friends - which I don't have.
What do you want to do career wise?
I would love to work at a place that promotes international education or, maybe more in my interest, has study-abroad program. This is something I've been doing for the last five years: Pursuing higher education in each of the countries I've been to. So I think it would be great to either promote this type of studies or start new programs like that for universities that don't have so many or would stand to benefit from more diversity in their student body.
Have you identified a place?
The economic conditions being what they are, that could be tricky. It would be great to do it in the Netherlands but I'm also looking for Portugal or elsewhere in Europe.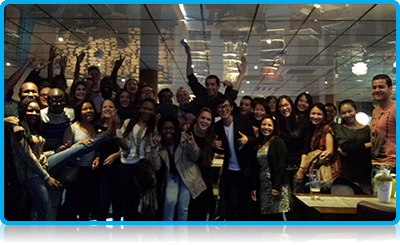 Are you taking a holiday break first? Seeing family back home?
It's possible. But I'm not sure. It would be convenient to visit family now, but there is pressure to find work.
What did you enjoy about working at Wittenborg?
The contact with the students. That was the best aspect of it. I can look back any many different things I've done and say all of these days have been unique and special in their own way because of the students I worked with on that day, the students I could help.
Any advice for your replacement, Eva van Herel?
Keep an open mind. Try to see both sides of the coin (wink and smile)
WUP 30/9/2013
by Anesca Smith
©WUAS Press
Anesca Smith is a Final Year IBA Hospitality Management student and has been employed as a writer for Wittenborg since May this year. Anesca is a journalist, writing for newspapers in her native South Africa, however is looking forward to working in the hospitality industry. Find out more at http://anescasmith.com/