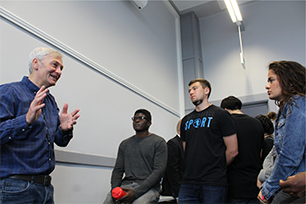 Studying entrepreneurship at WUAS means students get the opportunity to earn a double degree - the Bachelor in Entrepreneurial Business Administration (EBA) – from Wittenborg as well as the University of Brighton in the UK.
The EBA combines the current IBA in Entrepreneurship & SME Management (offered in Amsterdam) with a BSc in Business from Brighton. Students can register for the double degree in Year 2 of their studies.
When students from Wittenborg Amsterdam visited the Apeldoorn location on Wednesday for a comprehensive information session, many showed a high interest in doing the double degree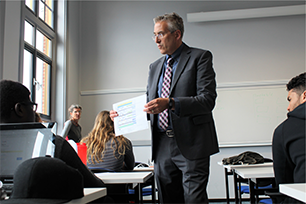 The information session started with a meet-and-greet where students met not only lecturers and staff from Wittenborg, but also lecturers from Brighton who were on a 2-day visit to Apeldoorn.
Thereafter there was a general introduction by the Interim Academic Dean, Dr Regina Kecht and the Dean of Wittenborg School of Business, Dr Rauf Abdul, about the programme as well a chance for students to ask questions. There were many questions about obtaining a double degree as well as the work placement module.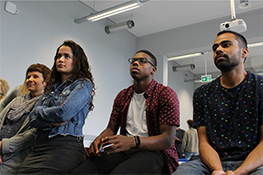 Many students from Amsterdam are already running their own business ventures and wanted to know whether they can do an internship in their own companies. This is possible, but there are certain conditions to be met, Kecht said. For instance, having a good mentor and supervisor while doing your internship is imperative. This is also in the interest of academic quality insurance as students have to do a report about their work placement with input from their supervisor.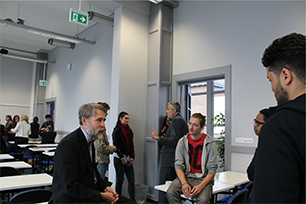 Wittenborg's chair of the executive board, Peter Birdsall, also gave information to students about their final year of study and the requirements from both Wittenborg and Brighton, impressing on them how crucial it is focus on their intense final year studies, and avoid delays – touching on issues such as plagiarism and compulsory class attendance.
WUP 8/6/2017
by Anesca Smith
©WUAS Press