July and August Busiest Time for Recruitment Team at Wittenborg
With an expectation that the worst of the global COVID-19 pandemic might be waning within a few months – thanks in large part to a growing list of highly effective vaccines – university applicants this summer are much more optimistic about their study prospects for the coming academic year compared to last summer.
July and August are the busiest time of the year for the admissions department at Wittenborg University of Applied Sciences as international and domestic students rush to secure an offer before the start of the new academic year by the end of August. However, as Wittenborg has a so-called carousel entry system for all its bachelor and master programmes, students still often defer to a start date later in the year.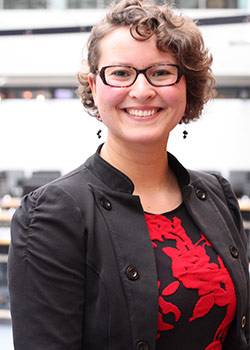 According to Florian Oosterberg, Student Registrar at Wittenborg University of Applied Sciences, there has definitely been a shift in attitude. "Whereas last year there was a great deal of hesitancy and uncertainty among applicants, this year there is huge enthusiasm. Students are more than ready to start going to class physically." And the admissions team is working at full capacity.
Concerns that do remain among internationals students are whether they will be able to leave their home countries – depending on the COVID-19 situation and government regulations – and whether they will be able to gain entry into the Netherlands. "For instance, this summer applications from Vietnam are lower – perhaps because cases in that region are still high. But I would say in general we have just about recovered to the same level as pre-pandemic times," according to Oosterberg.
"We are not an online university, so virtual learning was always going to be a temporary solution. Everyone is now ready and gearing up to attend classes in person, see people and interact with lecturers, at all our locations."
6 Entry Moments at Wittenborg
International students who do not live in the European Union (EU) must apply 6-8 weeks before the entry date of choice. Wittenborg has 6 entry dates for all its programmes in August, October, November, February, March and May.
Students living in the EU must apply 2-4 weeks before the entry date of choice. For more information on entry dates and application deadlines, visit the institution's website.
"From August, Wittenborg plans to hold all lessons live, in the classroom, still supported by all the online tools developed and made available during the pandemic – providing all its students with the best of all worlds!"
WUP 29/7/2021
by Anesca Smith
©WUAS Press